Couple Vacations and Things to Do on Crete Island
Are you considering Crete for a couple's vacation? Although more populated than other Greek islands, Crete is a romantic paradise if you know where to go and what to do. It has miles of pristine, unperturbed nature, bucolic hills, verdant valleys, jaw-dropping gorges, high mountaintops, and pristine beaches caressed by the crystal-clear waves of the Cretan Sea.
They say Chania is one of the best destinations for couples on Crete Island. But, in reality, it does not matter where you choose to go: you will find enchanting spots that inspire romance everywhere on the island. First, you can start with The Syntopia Hotel: the adults-only hipster experiences here guarantee you will spend a couple's vacation you will never forget. And since the hotel is in Rethimni, here are some of the romantic things that await in this area of the island:
Triopetra Beach on the South Coast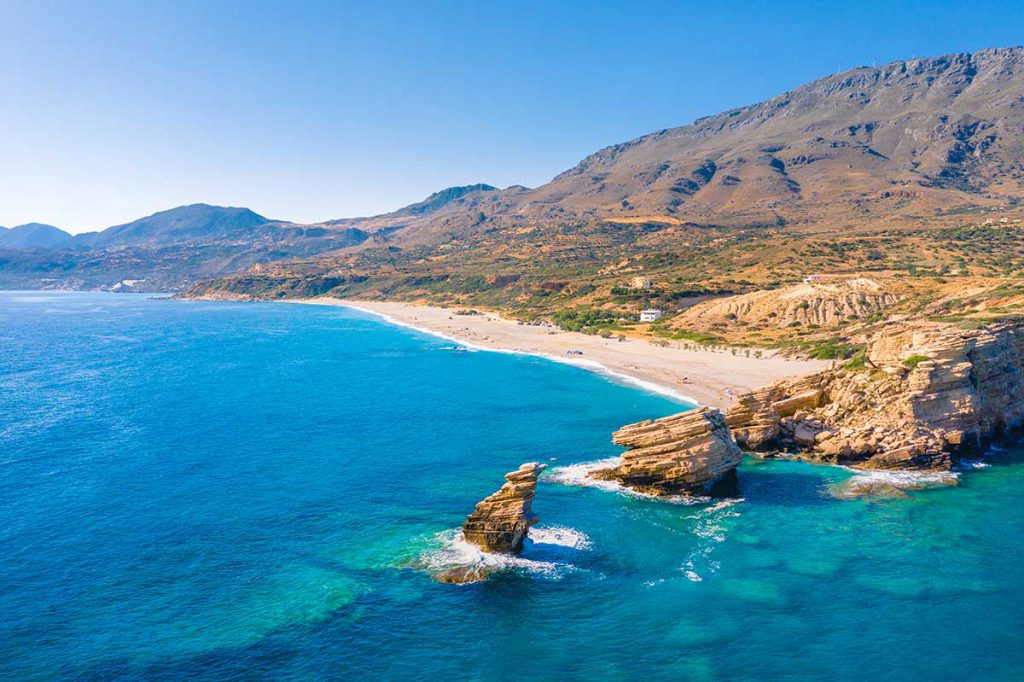 Crete has some 100 Blue Flag beaches, and many other unranked, hidden gems tourists know little about because they are secluded and hard to reach by car or even on foot.
Although among the most famous beaches on the island, Triopetra is still worth the 52 kilometres drive from Rethimni City. It lies on the south coast at the foothills of Mountain Siderotas, close to a village called Akoumia.
Triopetra consists of two beaches separated by a small peninsula. Three rocks rise from the sea at the edge of this peninsula, giving the beach its name: Triopetra is Greek for "three rocks."
Small Triopetra (or Koumado) is at the east of the rocks, while the main beach, known as Chatzi, is at the west. Both are beautiful, romantic spots, and if you stay long enough to see the sunset, you will experience unforgettable moments. You will find several tavernas at Triopetra Beach, and they all serve exceptional Cretan fish and seafood fare.
There are some pebbly areas at Triopetra Beach, and these little pebbles look like precious magical gems under the right light. If you are a good photographer, you will love capturing the moment when the beach shines with a million little marbles.
Maravel Gardens in Spili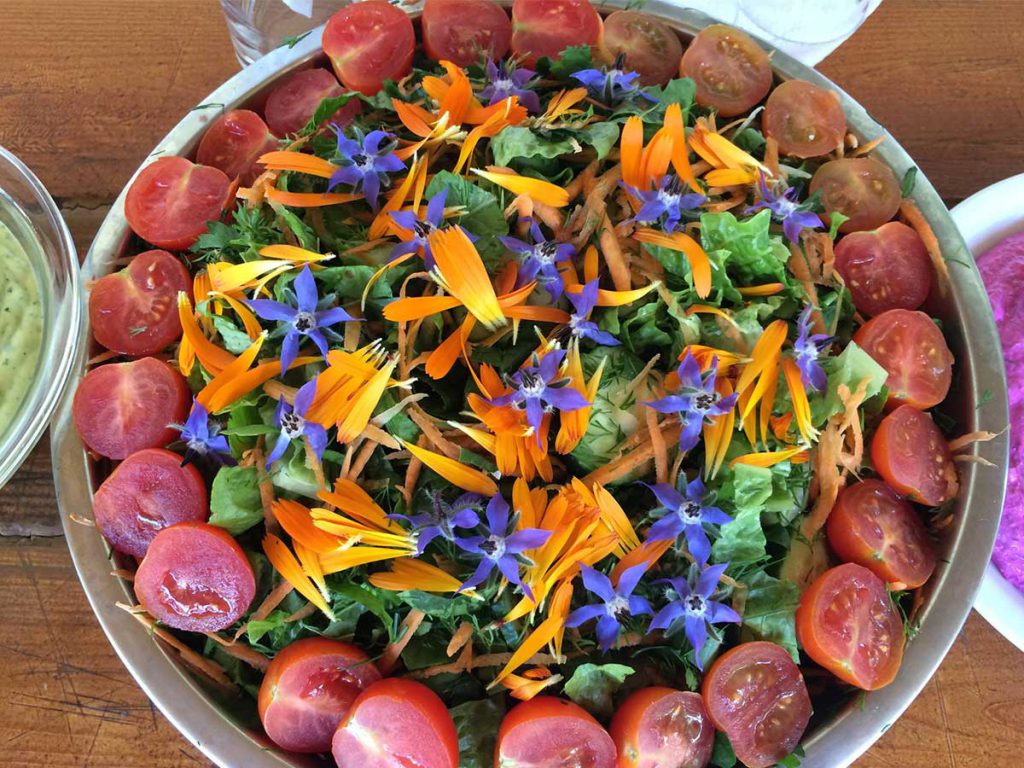 The Maravel Gardens stretch over four acres of fragrant land cultivated with a wide variety of medicinal herbs. Some are endemic to Crete, and others come from exotic places like the Philippines, Malaysia, Indonesia, New Guinea, tropical Africa, etc.
It is a romantic spot, rarely advertised by traditional travel guides. You will enjoy taking a stroll and breathing in the fragrant air. An herbal walk in the gardens will take up to two hours if you do not want to pace yourself. Take your time: besides the plants, you can also see buzzing bees, butterflies, and other busy insects, while listening to the thrills of the birds in a peaceful, harmonious natural environment.
You will admire 300 species of herbs and exotic plants that benefit your health. And yes, you can sample some and even get your favourite dried herbs back home. Their on-site gift shop also sells essential oils, massage oils, aromatherapy creams, healing balms, soaps, and herbal remedies.
Kourkoulou Winery in Patsos Anari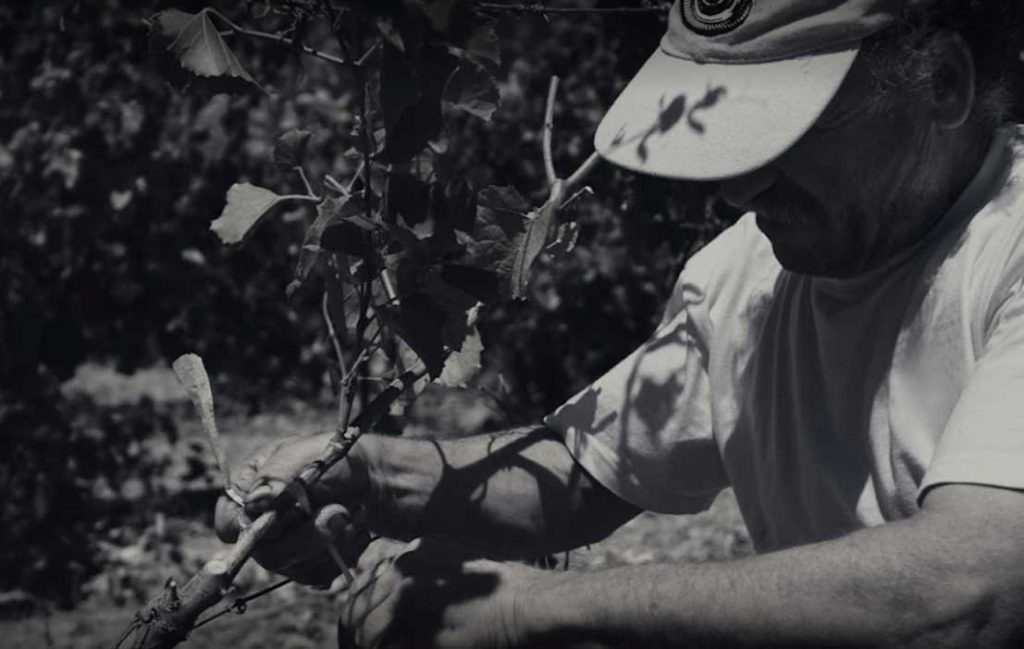 Kourkoulou Winery is a family viticulture and wine production business about 22 kilometres south of Rethimni City, close to Arkadi Monastery and the Patsos Gorge. You could combine a day trip to these cultural and natural attractions with a visit to the winery: just call ahead for a tasting appointment, as they are a small – yet in-high-demand – business.
They produce elegant white wines, but you should not miss their Liatiko red, which pairs fabulously with red meats. All their wines are biological and grown organically, without any chemicals.
Kourtaliotiko Gorge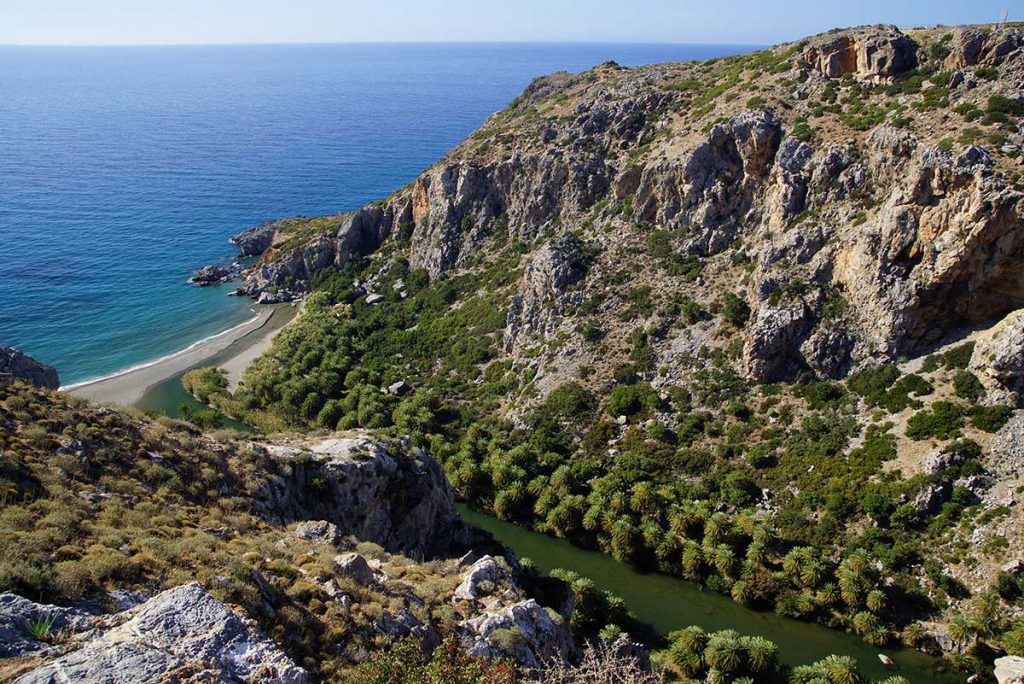 Suppose you love hiking and are already familiar with the famous Samaria Gorge (in Chania). In that case, you may find Kourtaliotiko Gorge a refreshing change of scenery just 22 kilometres south of Rethymno.
Kourtaliotiko Gorge is only three kilometres long, but it is spectacular. It follows a passage between the mountains Kouroupa (984 m) and the range Xiro Oros (676m) from the village Koxare in the north to the lovely beach of Preveli on the south coast.
Preveli is famous for its glade of Cretan date palm trees and the local Preveli Monastery, an oasis of peace where you can spend pleasant moments in contemplation and self-reflection.
But till you reach the monastery, Kourtaliotiko Gorge will reward your adventure with jaw-dropping landscapes, rich flora, and fauna. If you enjoy birdwatching, come prepared: the area is a habitat for birds of prey like the Lammergeier vulture, Griffon vultures, Golden eagles, and Bonelli's eagles.
Watch for the paved Koxare – Asomatos road crossing the canyon and follow the steps leading to the bottom of the Gorge. You will find there the Church of St. Nicholas Kourtaliotis, the Kourtaliotis springs, and the postcard-perfect Kourtaliotis waterfall. Take a few moments to go for a swim. The water is pristine and very refreshing.
These are our recommendations for romantic couples' activities in Rethymno. Of course, you can go anywhere you like, take a boat trip to the south of the island to visit beaches or adventure in the mountains with a mountain bike. There are many tours available – ask The Syntopia Hotel staff, and we will be happy to recommend something to meet your expectations. And yes, Rethymno has romantic alleys worth exploring too.