Cretan Cheeses: Inspired by Tradition
Crete has an honest, down-to-earth cuisine, inspired mainly by the ingredients available and produced on the island: herbs, Cretan honey, olives, grapes, legumes, pulses, vegetables, fruit – all organic and farmed with love and respect for tradition.
Raising animals for meat, and milk to produce dairy and cheeses is part of this tradition too, and Crete has no shortage of farms. Four types of cheese processed on Crete have PDO (Protected Designation of Origin) certification from the European Union, and you should not leave the island without having a taste. The following list will begin with these cheeses and continue with others produced locally.
Graviera Kriti – PDO
By far the most popular Cretan cheese, graviera is produced similarly to the Gruyère Swiss cheese. However, unlike its Swiss counterpart, made with cow milk, graviera is made with sheep milk or a mixture of goat and sheep milk. It is best enjoyed sliced thinly, but you can also bread it and fry it in oil (saganaki), grate it on top of salads, add it to pasta or Cretan cheese pies. This is a versatile cheese that goes well paired with rich white wine.
Pichtogalo Chanion – PDO
This type of Cretan cheese comes from the region of Chania. It is a spreadable cheese made with unpasteurized goat and sheep's milk. Use it at is or in pies and bougatsa. Its taste reminds of yogurt. You can serve it as a starter and pair it with raki or local table wine if you feel adventurous.
Xygalo Siteias – PDO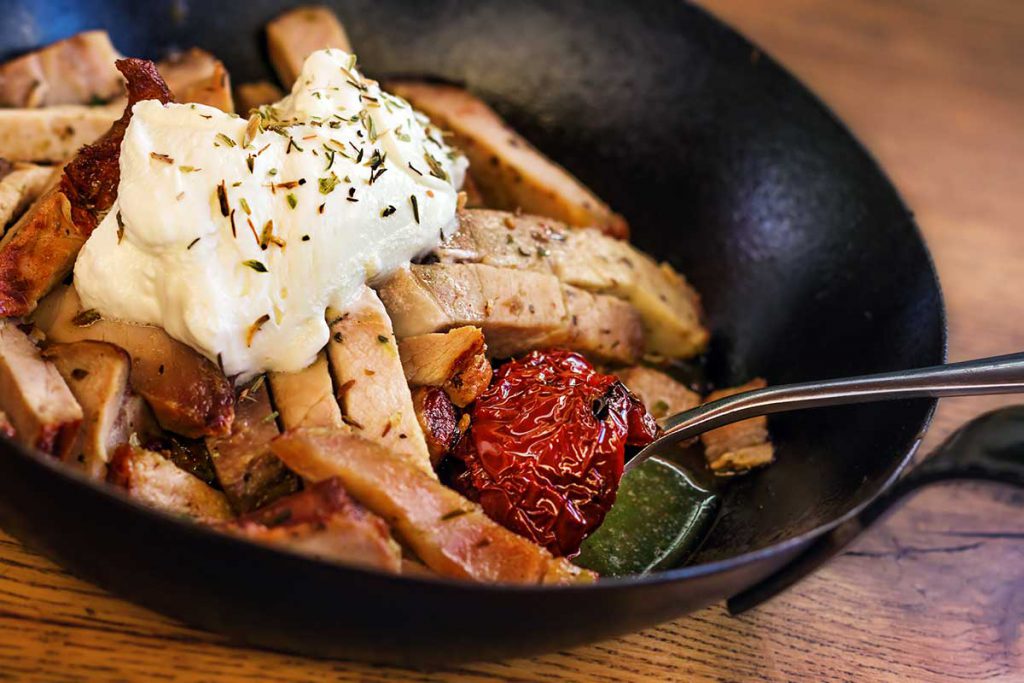 A cheese produced in the Sitia region of the island, the xygalo (also xygala), uses goat milk or – when there's not enough – also sheep's milk from local animals that feed on aromatic Cretan herbs. It's a creamy white cheese with a small salt content, slightly granular texture, and a mildly acidic taste. Serve it as is or as a topping for rustic salads.
Xynomyzithra Kritis – PDO
Xynomyzithra Kritis is a soft cheese made with whey from Graviera or Kefalotyri Kritis and a mixture of goat's and sheep's milk. The mixture is set to "sour" at room temperature for 24 hours. When served as is, it has a sweet and sour taste. When cooked in pies, its texture becomes softer and the flavor milder.
Myzithra
A ricotta-like cheese made all over Greece, myzithra can be made using whey for any type of milk (cow, goat, or sheep) to which fresh milk is added then heated with rennet (pythia).
The cheese comes in three variants: very soft, suitable for pies; sour, also excellent for baked goods; and aged, which is hard, salty, and goes well grated over salads, mains, pasta, and even some soups.  You can pair mizithra with dry white wines.
Kefalotyri Kriti
Kefalotyri is one of the most popular cheeses served in restaurants in Crete. It is made from sheep or goat's milk (or both). It is a dry, hard, pale-yellow cheese with a salty taste, which pairs excellently with raki and robust dry wines. You can eat it as-is, with fruit (like figs or grapes), and grated over pasta, risotto, potatoes, and more. Because it is a hard cheese, it works well for saganaki too.
Tyrozouli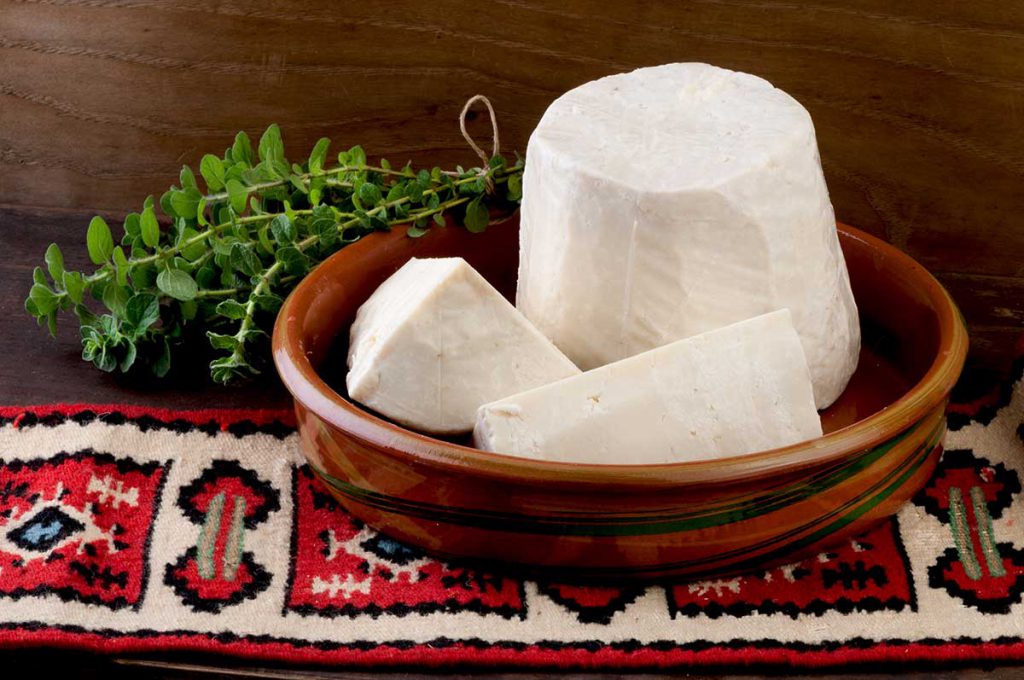 Produced mainly in western Crete, tyrozouli has a distinctive taste as the boiled goat or sheep's milk is curdled with fig sap instead of rennet (pythia). Some farmers will curd it with vinegar or sour too. It is excellent when served fresh. Matured in olive oil, this cheese becomes hard. It is delicious served as is, but you can enjoy a more aromatic taste when you grill it in a pan. It pairs well with robust white wines and raki.
Malaka
Malaka (also Tiromalama) is a Cretan curd cheese made during the first step of Graviera Kriti production. Due to its soft texture, malaka is mainly an ingredient for pies (like kalitsounia) and baked goods. Its taste is sweet and milky.
Anthogalo
Anthogalo is an ancient Cretan cheese, according to the legend made first by Polyphemus – a one-eyed giant, one of the Cyclopes described by Homer in the Odyssey. It is made with boiled sheep's milk curded with yogurt and rennet (pythia) mixed in the boiling milk with a wooden spoon. The foam of the milk rising while boiling is strained through a cloth and left to harden for a few days in a cool, dark place. When ready, it is placed in a jar and refrigerated. It is served on rusks, baked potatoes, omelets, pasta, risotto, and many other dishes. It has a pleasant, creamy texture, with a slightly milky-sour aftertaste.
Do taste these cheeses when you visit Crete. You can find the most popular – Graviera, Myzithra, or Kefalotyri – in many tavernas, while the other cheeses are available in supermarkets at the cheese counter. Ask the clerks for local Cretan cheese, and they will happily recommend varieties from all over the island.
And, because Cretans are not allowed to use the term "feta" to describe this product made on their island (Feta is PDO for cheese produced in central Greece), ask for lefko tiri. You could buy Feta made in central Greece, but lefko tiri will probably satisfy your curiosity better since you are in Crete.