Discover "The Bite" Restaurant at The Syntopia
Nestled within our vibrant and captivating hotel, The Bite restaurant offers a delectable dining experience. Whether you are a foodie seeking new flavors or simply looking to satisfy your taste buds, The Bite is the perfect destination where an array of mouthwatering dishes served in a buffet style awaits.
Indulge in an early bird buffet to start your day off right or savor a full buffet breakfast at your leisure. For lunch, feast on a delightful spread of options, including lunch baskets you can book in advance (reserve one day in advance until 19:00). In the evening, relish the flavors of our dinner buffet. From water and soft drinks to juices, beer, and wine, our all-inclusive offerings will ensure your dining experience is always delectable and fulfilling.
The Bite Restaurant offers a delightful dining experience for guests. With its diverse buffet options, well-planned meal schedule, and various beverage choices, The Bite is a culinary haven for visitors seeking a memorable gastronomic adventure.
Buffet Options at The Bite Restaurant
At The Bite Restaurant, guests can enjoy an extensive selection of delectable buffet options. From tantalizing appetizers to mouthwatering main courses and delightful desserts, The Bite ensures an unforgettable culinary experience for all.
Meal Schedule at The Bite
The Bite operates with a well-structured meal schedule throughout the day, allowing flexibility and convenience for guests to enjoy their meals whenever it suits them.
Early Bird Buffet
For those who like to kickstart their day with an early meal, The Bite offers an enticing Early Bird Buffet. Start your morning with freshly baked pastries, fruits, cereals, and hot beverages, setting the perfect tone for the day ahead. You must reserve your table for the Early Bird Buffet served between 05:00 am and 07:30 am daily at the reception a day in advance.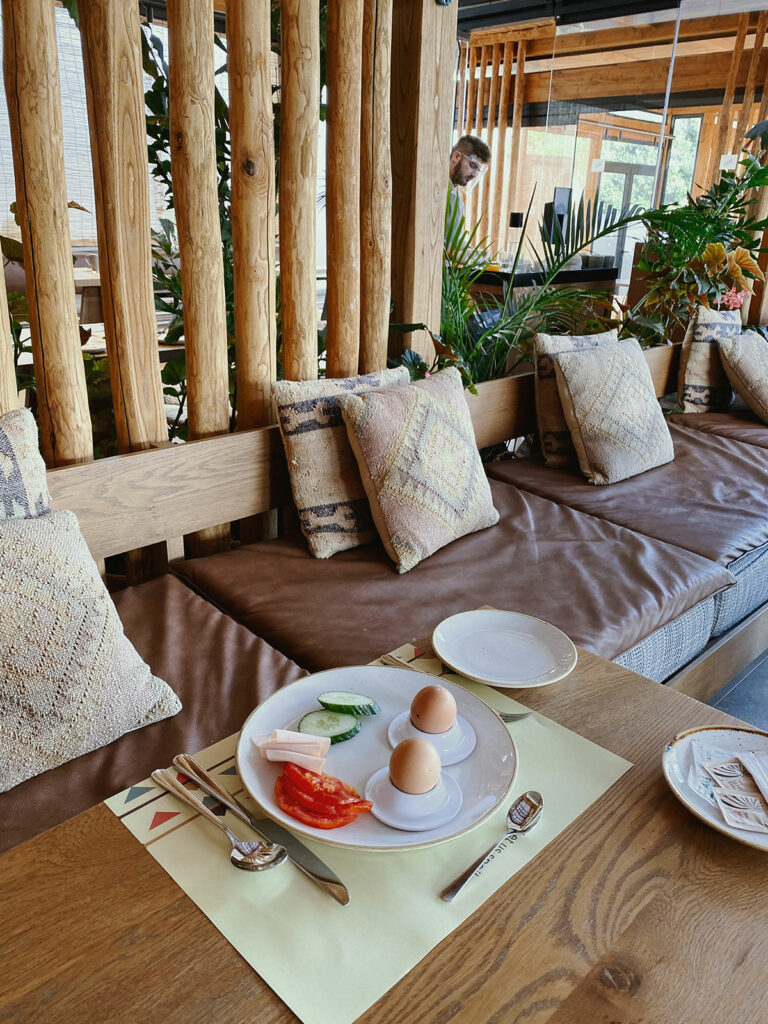 Full Buffet Breakfast
The Bite also provides a delightful Full Buffet Breakfast (between 07:30–and 10:30), catering to those who enjoy a more leisurely morning meal. Indulge in an abundant spread of hot and cold dishes, including eggs, sausages, bacon, assorted cheeses, freshly squeezed juices, and an assortment of bread and pastries inspired by Cretan and international favorites.
Lunch Buffet
When midday hunger strikes, The Bite serves a tempting Lunch Buffet (between 12:30 and 14:30). Choose from a wide range of tasty salads, meat and seafood dishes, vegetarian options, and desserts.
Dinner Buffet
The Bite transforms into a delightful, smart casual eatery in the evening. The Dinner Buffet (from 18:30 to 21:30) features an impressive array of international and local cuisines. From Greek delicacies to international favorites, guests can savor a diverse selection of flavors, all expertly prepared by the talented culinary team.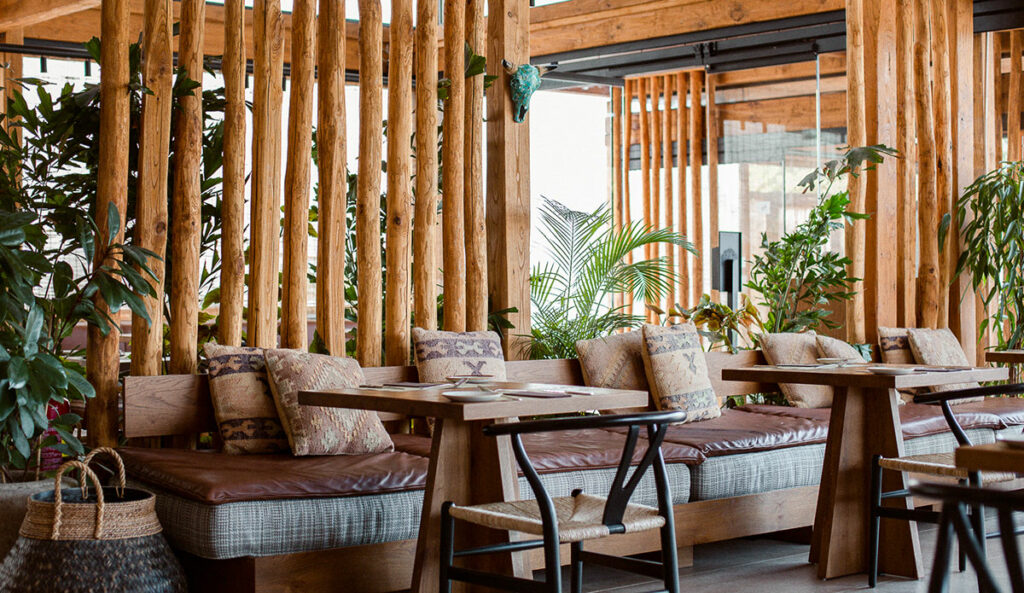 Dress Code at The Bite Restaurant
The Bite Restaurant adheres to a smart-casual dress code to ensure a pleasant dining atmosphere. Guests are encouraged to dress comfortably while maintaining a respectful and presentable appearance. This dress code allows everyone to relax and enjoy their dining experience in style.
Beverage Options at The Bite Restaurant
The Bite boasts an extensive beverage menu complementing the delicious food offerings. Guests can choose from refreshing soft drinks, juices, mocktails, and alcoholic beverages to pair with their meals perfectly.
With its enticing buffet options, well-planned meal schedule, appropriate dress code, and diverse range of beverages, The Bite restaurant at The Syntopia Hotel in Crete promises an unforgettable dining experience. Prepare your taste buds for a delectable gastronomic adventure.