Five Microbreweries in Crete Worth Visiting
Crete may not have had a craft brewing tradition, but it keeps up with the times, and it is now home to some exceptional artisan breweries that can rival some of the best across Europe and the world. These microbreweries have perfected signature brews and offer brewery tours that allow you to understand their individual brewing processes and sample the beers. So, without further ado, here are five Cretan microbreweries you could tour when you vacation on the island.
1.  Σολο Beer – Your Cretan Craft Beer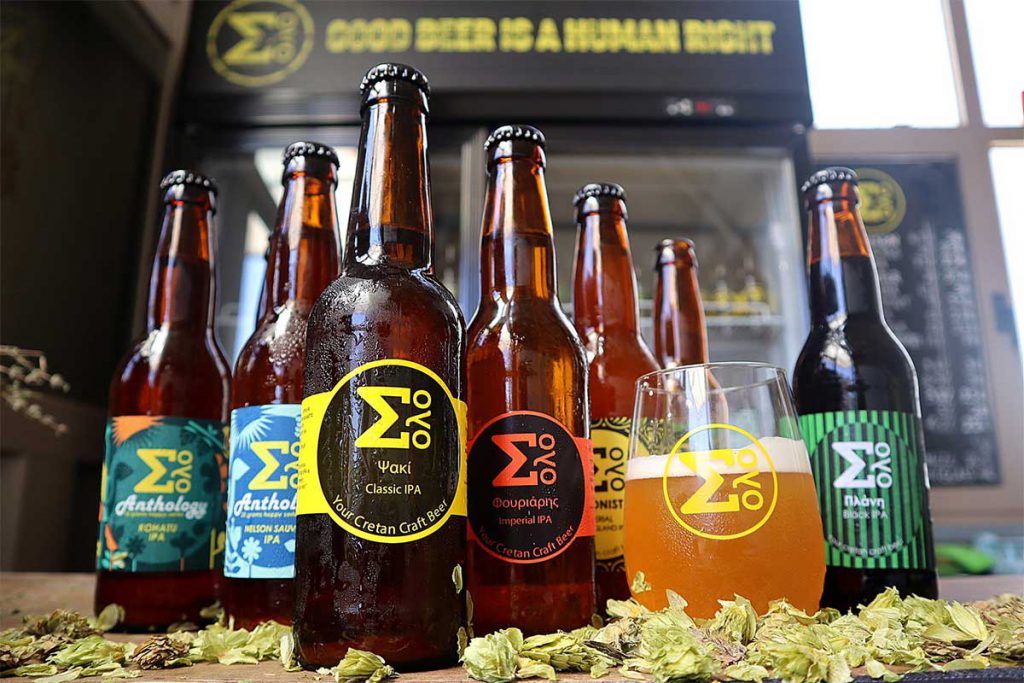 Σολο (Solo) is "Your Cretan Craft Beer" – a craft beer with a soul – founded by Kjetil Jikiun with Cretan employees and brewmasters. It produces several brews, including pale ales, ales, stouts, porters, IPAs, pilseners, and kölsch. The Σολο brewery is in Kalithea on Kountourioti 35, next to the Heraklion industrial zone. Brewery tours are available by appointment, so visit the official site to book.
2.  Notos Brewery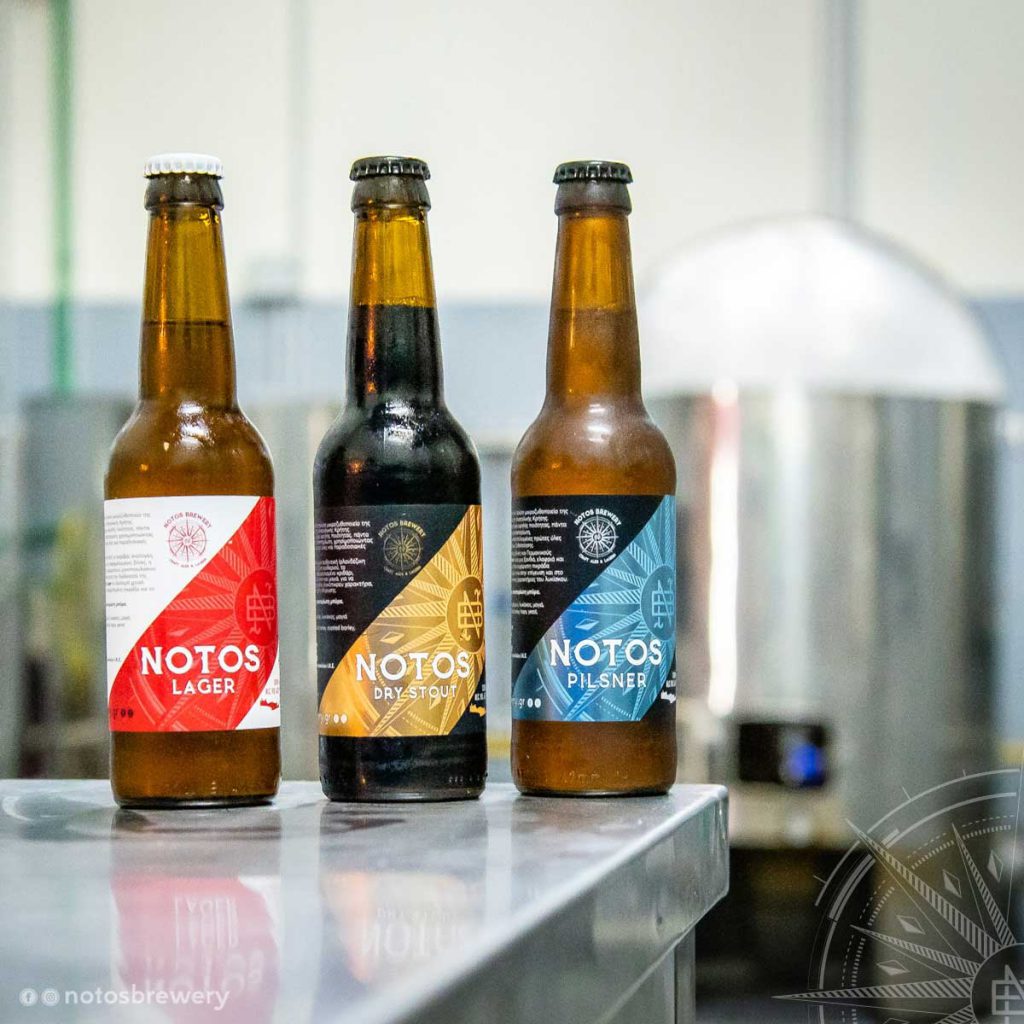 Founded in 2010 by four Cretan friends, Antonis Tampakakis, George Neroladakis, Costas Verigos, and Lambros Petsalakis, Notos Brewery was the first independent microbrewery in the Heraklion city. The brewery at Patriarchou Meletiou Metaxaki 36 occupies a small space of 140 square meters. It produces five types of European-style craft beer: Lager, Pilsner, Weiss, Dry Stout, and a Blonde Ale. Beer lovers can visit the microbrewery to learn about the production process or purchase beer and souvenirs from their onsite shop.
3.  Lafkas Brewery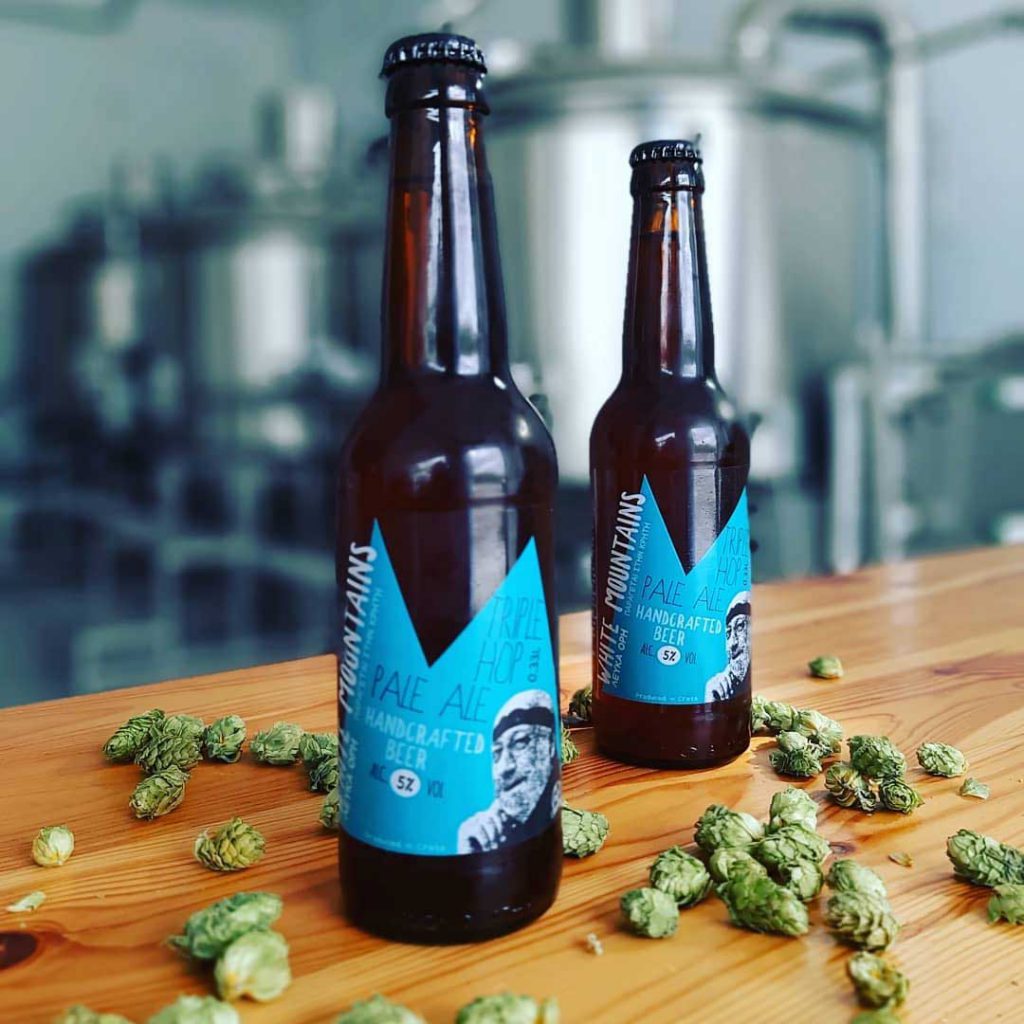 Lafkas Brewery in Vamvakopoulo (Chania regional unit) is a microbrewery that produces non-pasteurized and non-filtered beer. The company was founded by a Greek-Belgian couple and produces Belgian-Greek beer. Their signature brew is a Triple Hop Pale Ale – an unfiltered and unpasteurized handcrafted beer, exclusively available on Crete island. They also have a citrus-scented barley and wheat beer called Chaniotissa and a breakfast stout made with five different malt and oat and coffee types. During a one-hour tour of the microbrewery, you can observe the production process and have a tasting on a lovely patio overlooking the White Mountains.
4.  Kasta Microbrews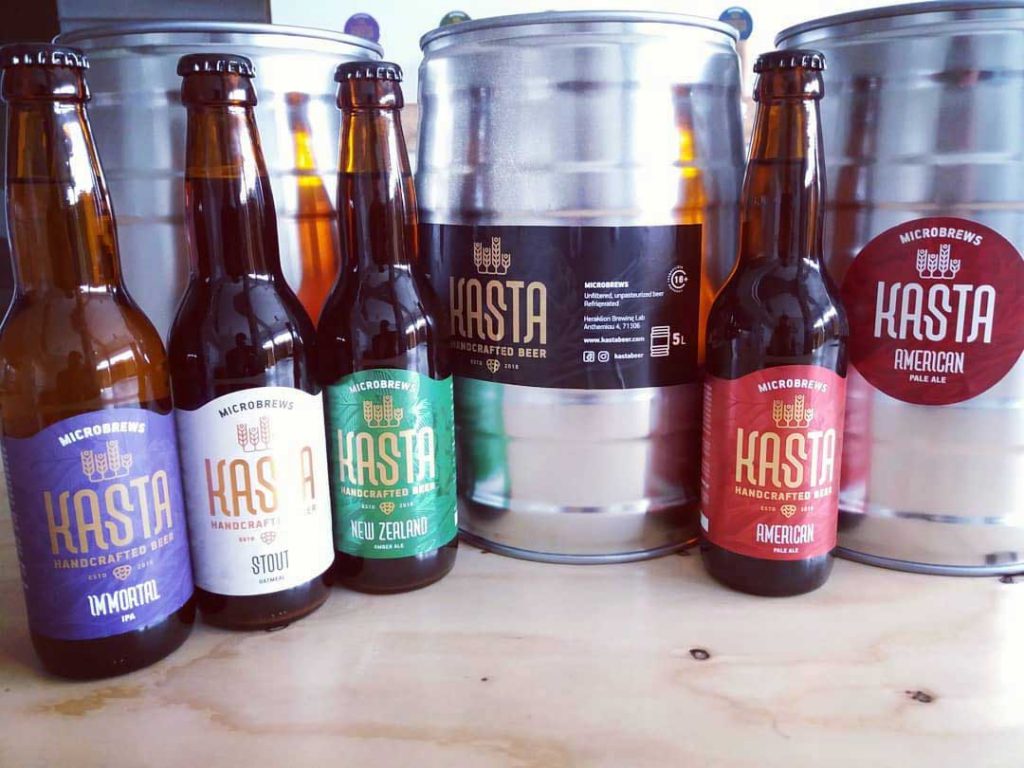 Kasta Microbrews in Heraklion (Anthemiou 4) brew craft beers, including traditional IPA and ales. They have a taproom and bottle shop where you can taste and buy their products. If you want to learn how to brew beer, they offer "brew your beer" (BYB) workshops. Tours of the brewery are available, as well as beer tasting sessions designed for serious beer connoisseurs. Try their award-winning oatmeal stout and the New Zealand pale ale.
5.  Cretan Brewery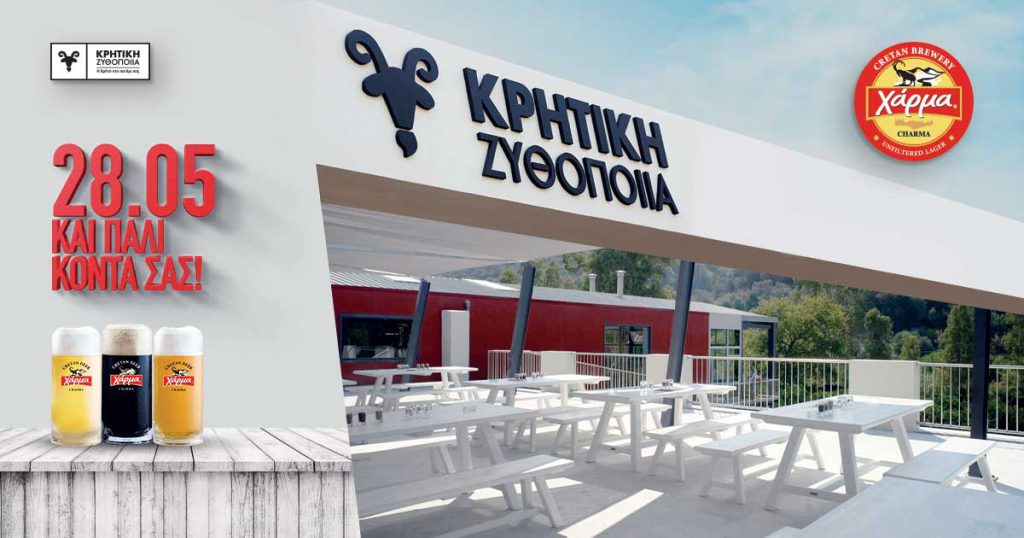 Cretan Brewery in Zounaki (Chania regional unit) was the first microbrewery in this part of Crete. Ioannis Lionakis founded the brewery in 2007 in an industrial space of about 2000 square meters. If you are on your way to one of the region's famous beaches – Balos, Elafonisi, or Paleochora – visit the Cretan Brewery for a tour and craft beer tasting. They produce lagers and pale ales and specialty beers like weiss, stout, and American pilsner. During your visit, try their signature Charma Cretan Ale and the Cretan Stout. After your visit, you can enjoy a delicious meal at the onsite restaurant with a terrace overlooking the idyllic area surrounding the brewery. The landscape is dotted with olive groves, orange orchards, and avocado trees.
Some of these beers are available in supermarkets, restaurants, and tavernas. So, when you see one of them listed, feel free to try it to enrich your dining experience with a brew produced by professional brewmasters right here, on the island of Crete.