5 Heraklion Restaurants You Should not Miss
Although far from the sophistication of the world's culinary capitals –  New York, Tokyo, Barcelona, Paris, Sydney, Hong Kong, etc. – Heraklion is not an unworthy contender. Its rage of dining options will satisfy the genuine food connoisseurs, those who value authenticity before buzz, tradition instead of avantgarde, cordiality versus austerity.
While more expensive than Greek tavernas, the following five restaurants are still favored by the locals for quality, authenticity, atmosphere, and impeccable service.
Choose your favorite dining experience from the following five, or, depending on the length of your stay in Heraklion, opt for more than one of these culinary gems:
1.  Kouzeineri Steak House Restaurant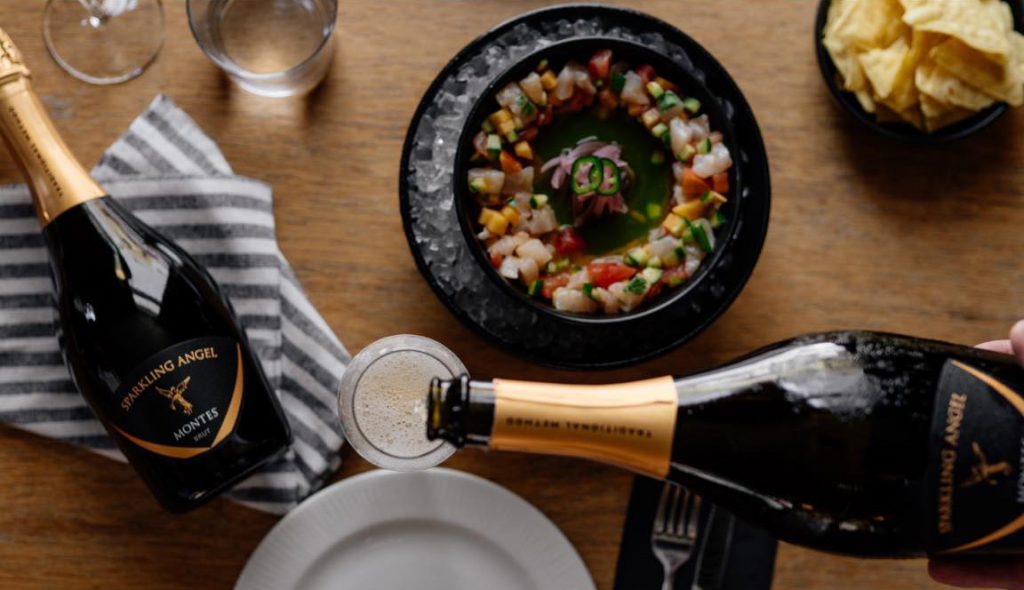 A genuine American steak house in Heraklion, Kouzeineri ticks all the boxes regarding atmosphere, service, and good food. There's a Wall Street Bull sculpture on the premises, a classy bar serving up creative cocktails and other fine libations, and an elegant dining area where you will enjoy a feast fit for royalty. The restaurant's well-rounded menu features Wagyu prime cuts, inspired salads and starters, burgers and steaks, and signature desserts – all accompanied by an extensive wine list from the cellar.
Address: Agiou Titou & Evropis
For reservations, call 281 034 6452
2.  7 Thalasses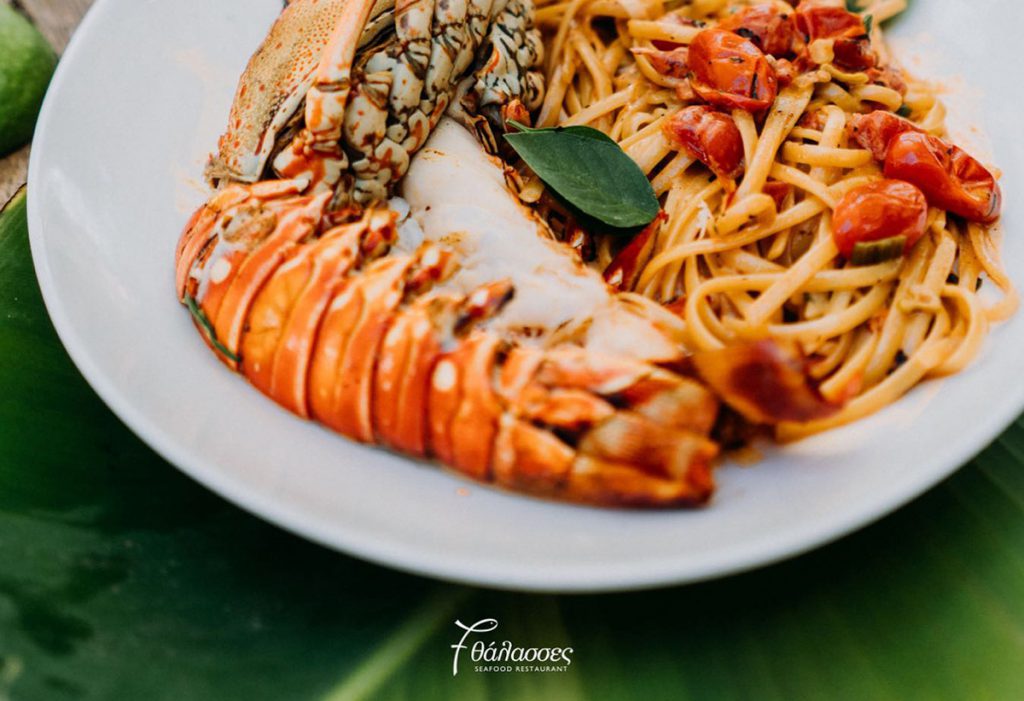 If you are in the mood to splurge, 7 Thalasses is where you must be! This seafood restaurant is legendary in Heraklion for serving up the best of the wild-caught fish and lobster, alongside prime cuts of meat, decadent desserts, and inspired salads. An excellent wine and drinks list completes a menu that will satisfy the most demanding gourmands. Come for dinner after 7:00 p.m. for fresh sushi, sashimi, nigiri, and maki. Ask for the chef specials for the most refined dining experience here.
Address: Iraklitou & Irodotou 1
For reservations, call 281 034 2945
3.   Peskesi Authentic Cretan Cuisine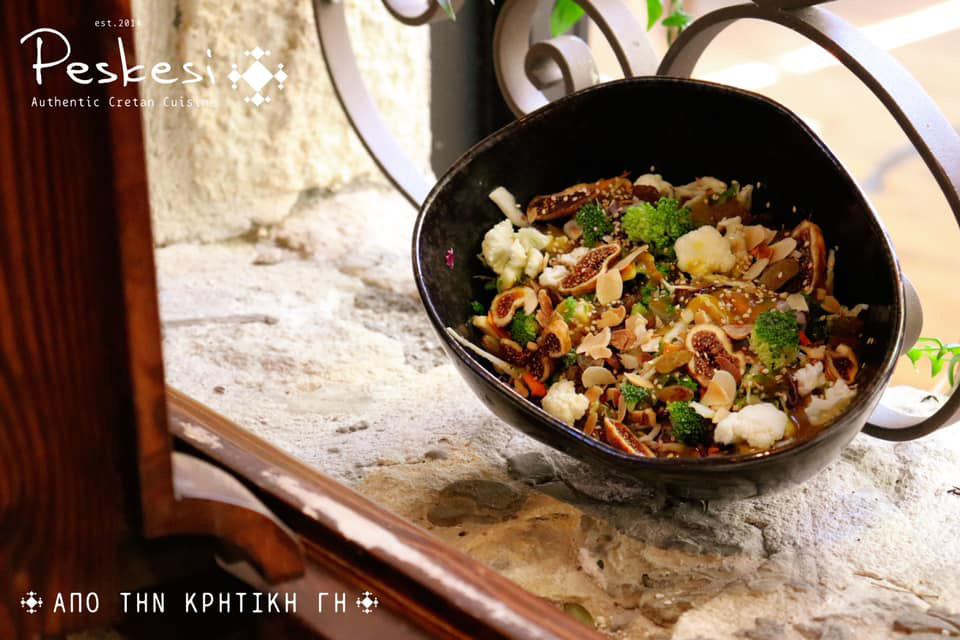 This award-winning restaurant offers food that celebrates and revives the forgotten aromas and flavors of traditional Cretan cuisine. It's one of Heraklion's top restaurants for authentic fare, if not the best. Its menu features award-winning farm-to-table dishes, some vegan, others for meat lovers, but all seasoned and cooked to perfection respecting the principles of the authentic Cretan cuisine, "which dates back to prehistoric times and continues to exist," according to the official website. Peskesi's menu is primarily seasonal, and the wines come from established local wineries.
Address: Kapetan Haralampi 6-8
For reservations, call 281 028 8887
4.   Parasties Urban Kitchen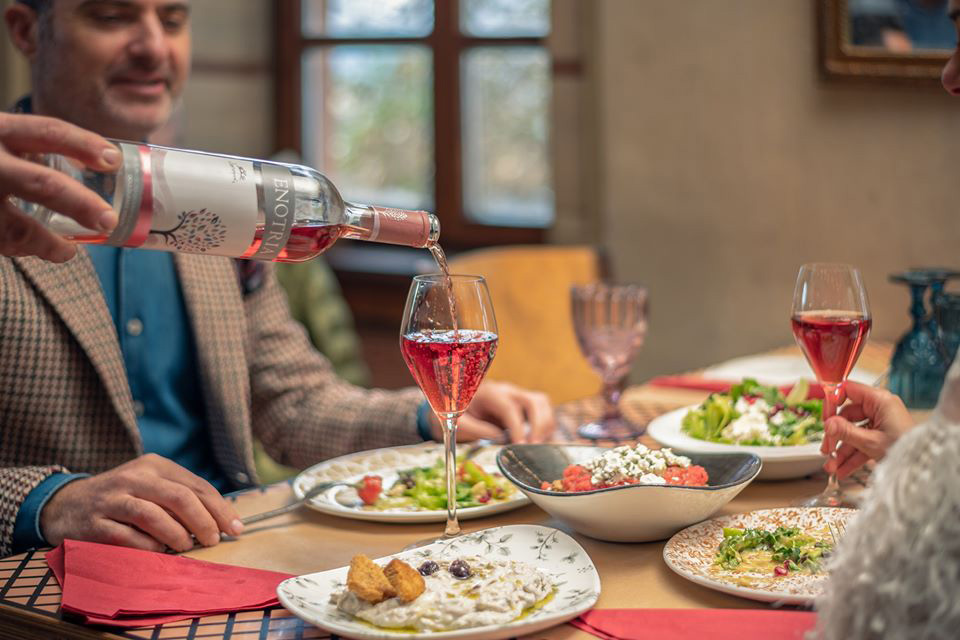 Parasties Urban Kitchen revives the nostalgic flavors of the traditional Cretan cuisine in a modern ambiance. They have an open kitchen where you can see the chefs preparing the food and four seating options: sidewalk, covered terrace, indoors, and a balcony with partial views of the Cretan Sea. The atmosphere is convivial and relaxed, the service goes beyond attentive, and the food is indeed worthwhile. If you ever want to eat Cretan snails, this restaurant never misses the mark. Try their meat dishes too.
Address: Chandakos 81
For reservations, call 281 022 5009
5.   Pasiphae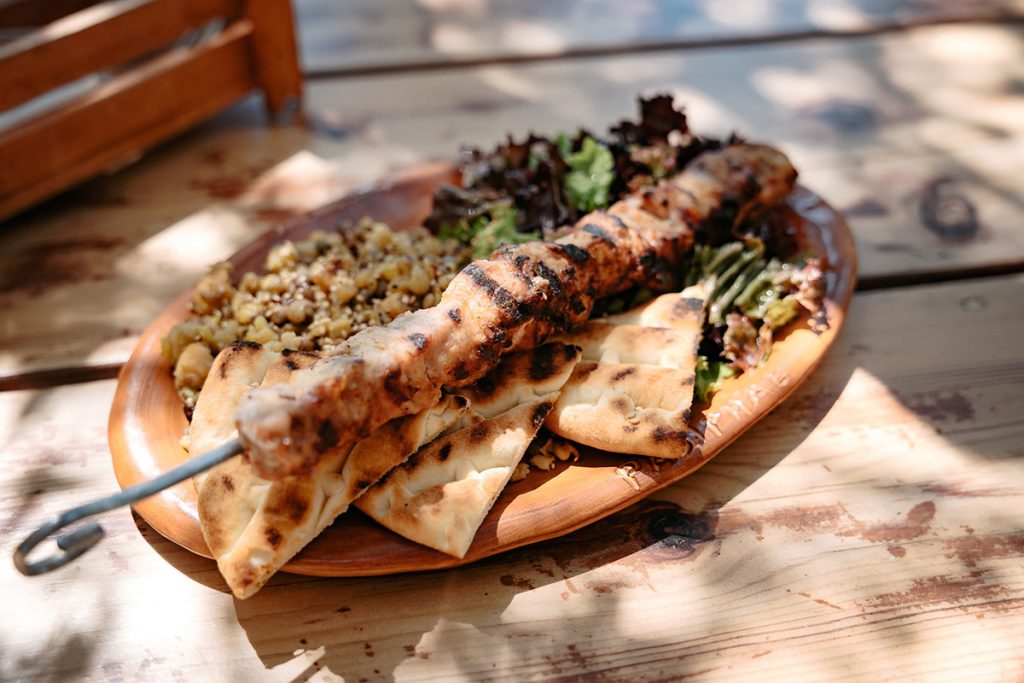 Pasiphae is outside of the city limits of Heraklion, in Knossos, but we include it on this list as it is the closest dining venue to Crete's most visited tourist landmark – and it's worth your while. It offers both Minoan and Cretan cuisine in a relaxed, cheerful ambiance. There's a playground for the little ones and an airy terrace for a rewarding al fresco dining experience after you visit the Palace of Knossos.
Address: 323 Knosou Avenue, Knosos, Heraklion
For reservations, call 281 032 3165
Heraklion has many other exceptional restaurants to choose from, including Italian, Chinese, Asian, Mexican, and other international options. Please let us know what you like in your comments, and we will happily reply with suggestions.