Relaxing Treatments at The Syntopia Wellness Center
The Syntopia Hotel is an oasis for the soul. This overall relaxing haven will help you find inner balance and joy while you vacation on Crete. Nevertheless, the Aegeo Spa wellness center reigns supreme among its most relaxing spaces. Here you will discover an array of spa experiences, treatments, and packages inspired by the island's Greek heritage.
The treatments prepared by the Aegeo Spa therapists reflect experience, knowledge, and respect for the local heritage. Greece was always celebrated as the cradle of modern medicine throughout the centuries. Still, even before Hippocrates, Greek physicians treated both body and mind using a holistic approach rooted in nature and all its blessings. Spa therapists today continue this timeless tradition.
As you enter the wellness centre, you can sense the natural scents of the oils and other precious healing ingredients that offer every guest authentic health and wellbeing benefits. Although the Aegeo Spa menu has some treatments derived from international practices, do choose a treatment that harnesses the power of the Cretan nature, tradition, and ancient Greek formulas. All the Cretan and Greek-inspired treatments will soothe your mind while recharging your body with fresh energy.
Here are just some of the Aegeo Spa wellness offers that couple ancient Greek philosophies with the healing powers of the Cretan nature. Of course, you can select anything else from our spa menu. However, we are confident that you appreciate the Cretan signature treatments for the ultimate Cretan wellbeing experience when you stay at The Syntopia Hotel.
Cretan Herbs Experience
A short – 25-minute – treatment to prepare your skin for more extensive spa treatments during your stay. The Cretan experience blends nutrients and healing substances from Cretan herbs like dittany and sage. Their cleansing and detox properties nurture your skin while stimulating blood circulation and promoting a natural glow.Aloe Vera ExperienceChoose this short, 25-minute treatment to revitalize your complexion and soothe irritated skin. With this unique, moisturizing treatment, you will recover your natural glow. At the same time, the signs of tiredness will vanish from your skin.
Cretan Massage
Experience 70 minutes of pure bliss when you choose the Cretan massage. This treatment uses an olive oil base enriched with Cretan raki and orange extract. Traditions inherited from our Cretan ancestors inspired the techniques employed for this exquisite multi-sensory journey. As a result, the massage has powerful effects, leaving your skin nourished, draining your body of toxins, and strengthening your muscles.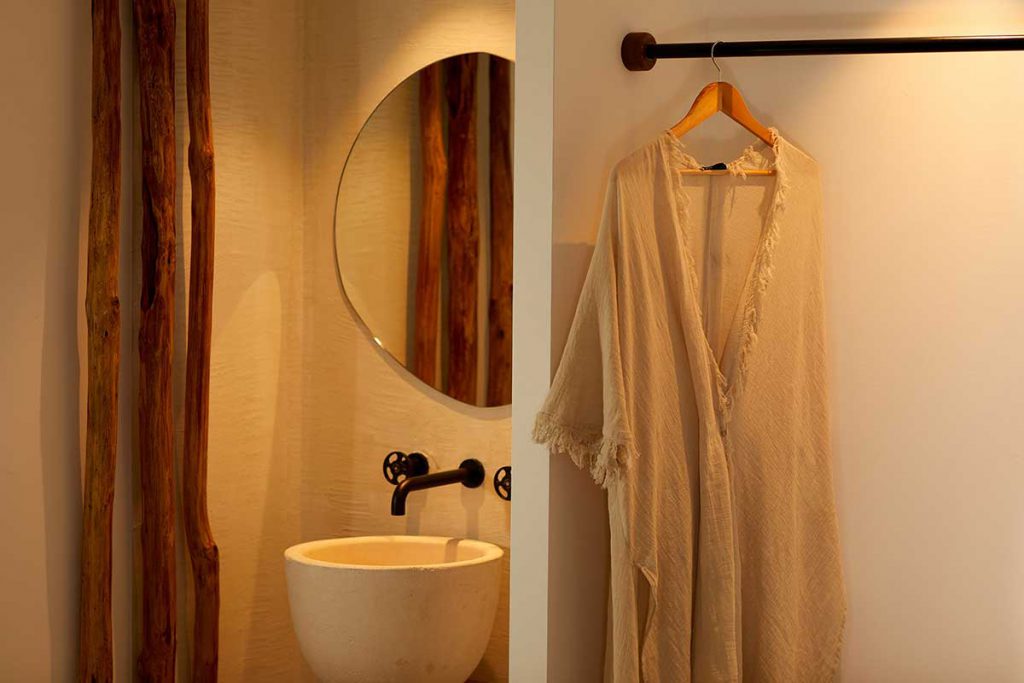 Ancient Greek Massage
This traditional healing massage uses deep-pressure techniques similar to the massages performed during the Olympic Games by the Greek paedotribes, who were both gymnastics instructors and healers. The treatment follows instructions retrieved from ancient texts and lasts about sixty minutes. At the end of the massage, you will experience a renewed sense of vitality, as the treatment promotes deep tissue relaxation, alleviating tension, stress, joint pain, and other issues.
Aegeo Spa Ritual
Enjoy a unique wellness experience with the signature Aegeo Spa ritual. Forget the worries of the mundane for 90 minutes of pure bliss. This treatment will take you on a sensory journey through Greece and the Aegean Sea. Close your eyes and let your imagination guide you. We will pamper your body while your soul wanders.
Aphrodite and Apollo
A couple's spa treatment designed to make you feel like Greek gods and goddesses, this ritual draws inspiration from ancient Greek mythology. Our therapists will deliver an unforgettable couple's experience using all-natural extracts and modern techniques. Set the scene for romance and book this package to surprise your better half.
The wellness centre at The Syntopia also boasts a tranquil relaxation area, a sauna, and a hot tub perfect for those moments before, after, or in-between treatments when you need to be alone with your thoughts.