Cretan Wineries Near The Syntopia Hotel
Sun-kissed Crete produces some of the best Greek wines, many of them with international recognition, having won prizes in many prestigious competitions.
That said, typical tavernas around the island serve only table wine – white or red – to maintain their prices as low as possible for patrons. As a result, you will only find bottled wines from different Cretan, Greek, or international wineries in mid-range priced restaurants and wine bars.
Therefore, you must know where to look if you want a Cretan oenophile experience. Here are some of the famous Cretan wineries within a short drive from The Syntopia Hotel.
Klados Winery, Panormos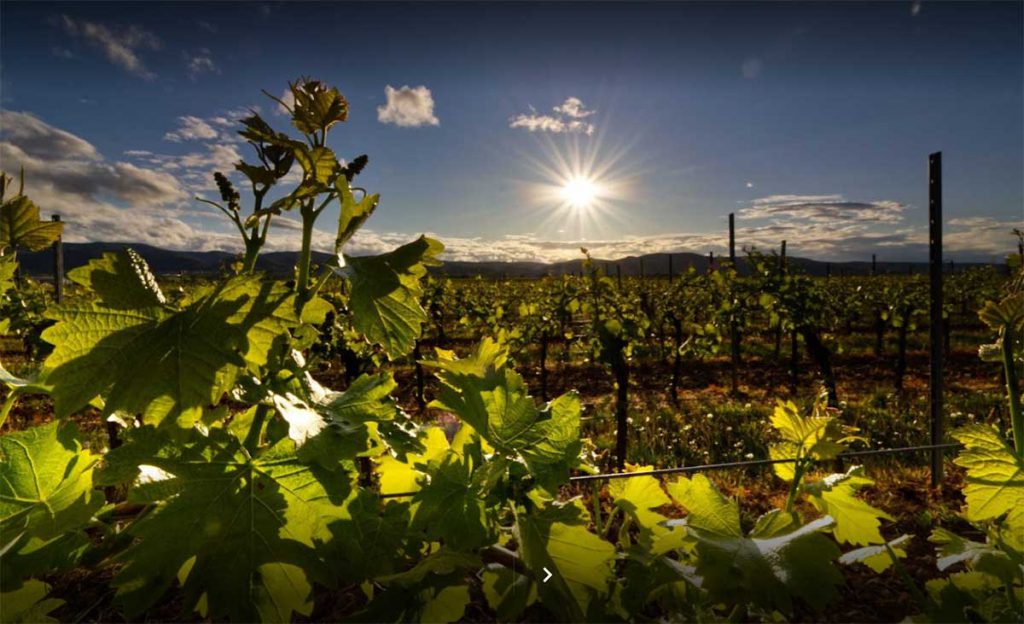 Klados Winery is a small family business just 19 kilometres east of The Syntopia Hotel. You can reach it by driving on the Greek National Road 90 (VOAK) towards Heraklion and following the signs immediately after passing Panormos.
The winery produces about 100000 litres of quality organic wine every year. They use Cretan varietals like Kotsifali, Liatiko, and Vidiano and international grapes like Muscat of Spina, Sauvignon Blanc, and Cabernet Sauvignon to produce organic wines of superior quality.
Their pink BLACK bird (Kotsifali) and White Diva (Vidiano) are excellent with seafood and cheese – you will get to try them when you tour the winery. Contact the winery (mobile number: 6973654840) to book a tasting and tour package in advance: opening hours may differ because of the current social distancing protocol, and reservations are recommended.
Kourkoulou Winery, Patsos Amariou
Kourkoulou Winery is an inland winery, some 20 kilometres south of The Syntopia Hotel, in Patsos Amariou, at the foothills of Mount Psiloritis. It is a family-run winery that launched its first labels in 2017. They use exclusively Cretan grape varieties (Liatiko and Vidiano) and pride themselves in producing limited batches only using the grapes from their vineyards.
They offer winery tours and tastings, and you will enjoy the drive there because it takes you through the Amari Valley. From the upper floor of the winery, which houses the tasting room, you will take in breathtaking views of the surrounding mountain landscapes.
Oenophiles will appreciate the Pentozali label; a deep rose wine – single-variety Liatiko – fruity and smooth, with soft tannins, ideal for summer Cretan dishes.
Zoumberakis Vineyards, Kali Sikia
The Zoumberakis Vineyards are 33 kilometres southwest of The Syntopia Hotel on the fastest route – via Epar.Od. Rethimou-Agias Galinis. Like all Cretan wineries, they are a family business with a passion for their roots and heritage, which shows in their choice of grapes for their organic wines: mainly old Cretan controlled-yield varieties like Kotsifali, Achladi, Vidiano, Vilana, and Thrapsathiri.
The winery is inland in Kali Sikia, on the slopes of Mount Krioneritis, north of Souda Beach. Their vineyards grow at 600 – 800 meters above sea level, an altitude ideal for viticulture.
Zoumberakis Vineyards produce an extended range of labels, including white and red wines, Cretan raki, ouzo, aged spirits, and traditional Cretan liquors. You will also find quality vinegar in their shop.
Try their Liasto wine: Cretan sweet wines are rare, and this red combines Liatiko and Kotsifali, two varieties used since Minoan times to produce fine wines. Aged in oak barrels, Liasto has the sweet aromas of dried fruits, raisins, and honey.
These three wineries are all in the Rethimni regional unit of Crete. You will find several others if you want to drive to Chania or Heraklion. However, suppose you are not up for a self-guided wine tour based on these recommendations. In that case, you can always visit a wine bar like the Oinoxoos House at the 3rd km of the VOAK National Road Rethymnon-Chania, 12 kilometres west of The Syntopia Hotel.