Why Should You Choose The Syntopia Hotel for Your 2022 Summer Holidays
Are you a gypsetter? If you answered "yes," that's your main reason to choose The Syntopia Hotel for your 2022 summer holidays, especially if you plan to vacation on Crete, Greece's largest island.
But even if you don't define yourself as a gypsetter or hippie and you have a special appreciation for the finer yet no-nonsense things in life, The Syntopia Hotel is the right Cretan destination for you.
Let's consider three of the top reasons why you should choose The Syntopia Hotel for your 2022 summer holidays.
Ideal Beachside Location Near Rethymno City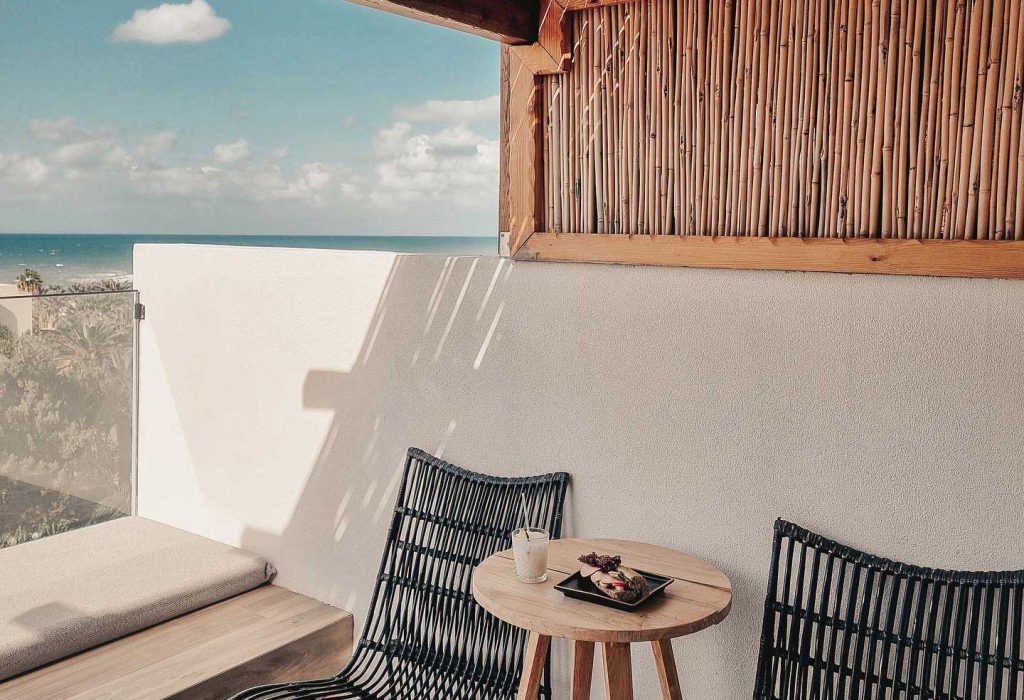 The Syntopia Hotel is a short nine-minute drive from the centre of Rethymno city, just across the Adelianos Kambos beach.
Adelianos Kampos (sometimes spelled Kambos), also known as Adele Beach, from the nearby village Adele – a seaside suburb of Rethymno – is a sand and pebbles beach, clean and well-organized. You will find sunbeds and umbrellas, changing rooms, and showers. During the summer season, lifeguards monitor beach and swimming activity for your safety. The beach attracts many water and beach sports enthusiasts who come here for jet skis, banana rides, parasailing, stand-up paddling, etc.
Several bars and tavernas line up along the beach, so you have many snack and refreshments choices.
Do note that Adelianos Kampos is a nesting ground for Caretta caretta sea turtles, and you should mind their nests on the beach. These are usually easy to spot as they are marked with signs and protected by ropes.
A Starting Point for Island Adventures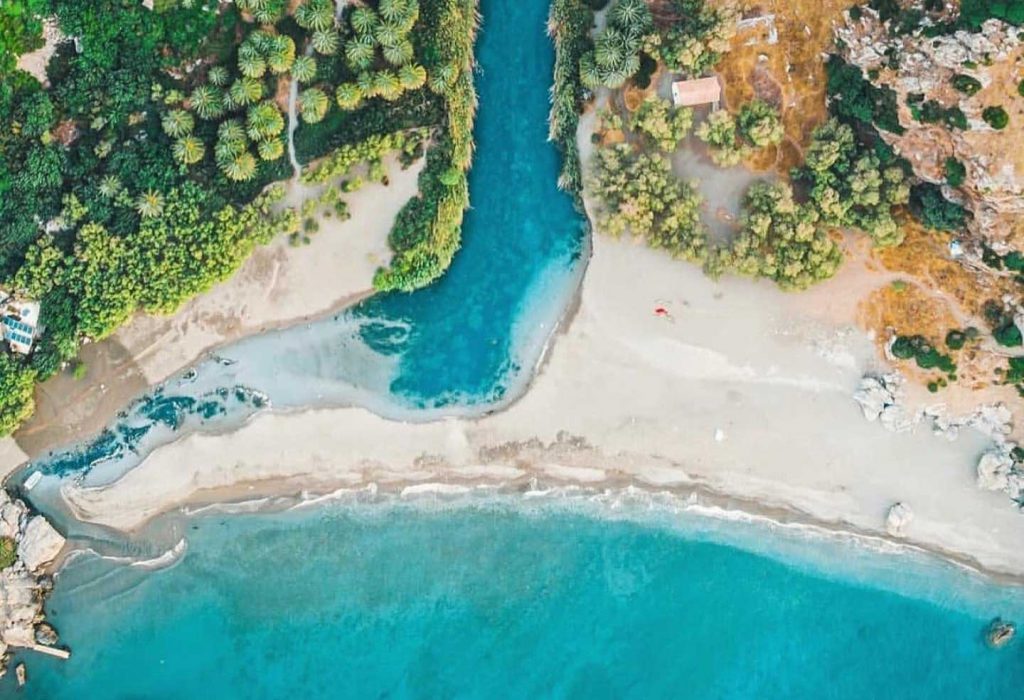 You can use The Syntopia Hotel as your peaceful home base when you plan to explore central Crete. Some of the island's most beautiful landmarks are within hiking or driving distance.
For example, you can explore the Prassanes (also known as Prasses) Gorge if you are an experienced hiker. However, the route presents increased difficulty levels during a trek that can last more than three hours. You will hike on rough, rocky terrain, through challenging passages, among towering cliffs and huge boulders. The gorge is only accessible from June until October because hiking is dangerous in the rainy seasons due to heavy waterfall and water flow from the Potami Dam. It may also be helpful to know that the Prassanes Gorge is a biotope, so, on your walk, keep an eye out for buzzards and Bonelli's eagles. Also, if you plan to hike the gorge, consider visiting the Prasses medieval village, which boasts an intricate diversity of architectural styles, ranging from Venetian villas to Turkish farmsteads and Cretan homes.
Naturally, you are close to Rethymno city, so you can spend days exploring the city and visiting its museums and art galleries.
Finally, there are many other gorges, monasteries, and landmarks you can access quickly from The Syntopia Hotel.
Discover the Gypset Lifestyle and Its Charm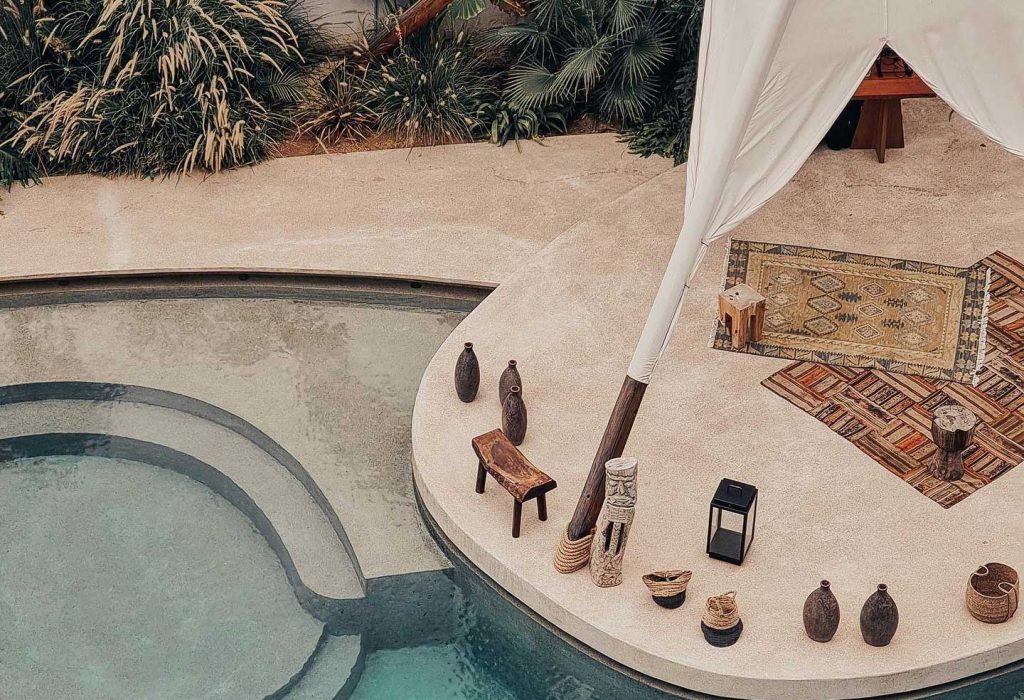 The gypset lifestyle inspired the Syntopia Hotel, and as such, it is a haven for gypsetter. Everything we offer mirrors the charm and hedonistic joys of this trendy lifestyle. You will discover all-natural decor, minimalistic-boho interiors, cosy nooks, palm-shaded respites by the pool, and even a tepee for morning yoga bliss. Our restaurants serve delicious bites prepared with fresh, organic, seasonal ingredients: you can either taste Cretan and Greek mezzedes or satisfy your cravings with street food specials of international inspiration.
Regardless of the accommodation option you choose, you will appreciate the quality and hospitality that make The Syntopia a celebrated brand. Every corner of the hotel is an Instagram moment waiting to happen.
So, choose The Syntopia Hotel for your vacation this year and make memories for a lifetime.