0rganic and Sustainable Food on Crete Island
Generally, most of the food you eat on Crete Island is organic, chemical-free, and environmentally friendly. It is the very definition of sustainable. We support the trend; you'll find sustainable food in our restaurants. However, if you want to adventure beyond our doors, here are the places where you will tame your cravings.
Bostani Organic Garden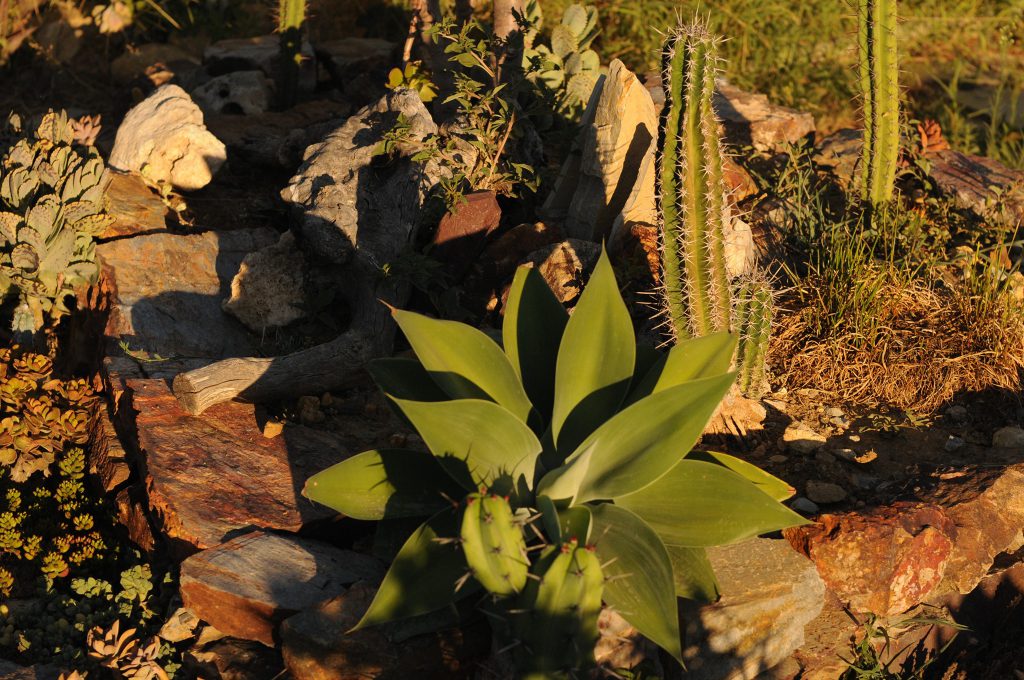 Bostani Organic Garden (Afstralon Polemiston, Rethymno 741 00; Phone: +30 697 331 6616) – just as its name implies, it grows organic vegetables. They also have honey, olive oil, and wine. The farm is just three kilometers outside Rethymno, in a quiet suburb near the main coastal road. You can visit the garden and even enjoy delicious meze: fava, dakos, tzatziki, melizanosalata, etc.
Agreco Farm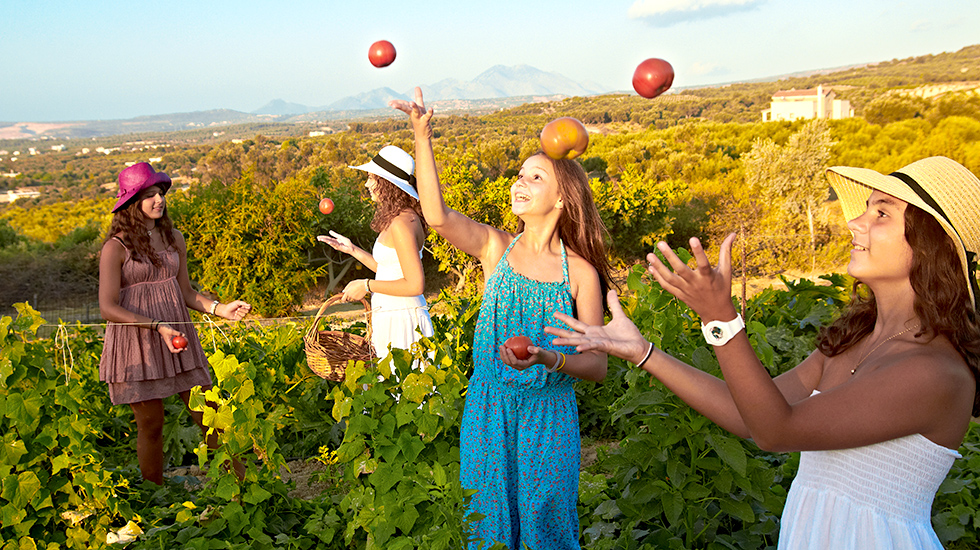 Agreco Farm (Adelianos Kampos, Adele 74 100 Rethymno; Phone: +30 28310 72129) specializes in traditional Cretan farming. They don't use any chemicals and grow olive trees, fruits, vegetables, and herbs. The estate also boasts an olive press, a watermill, a wine cellar, a lake, a vineyard, beehives, workshops, a chapel, and guesthouses. In addition, they have a restaurant where you can appreciate a traditional Cretan meal made with local farm produce.
Dalabelos Estate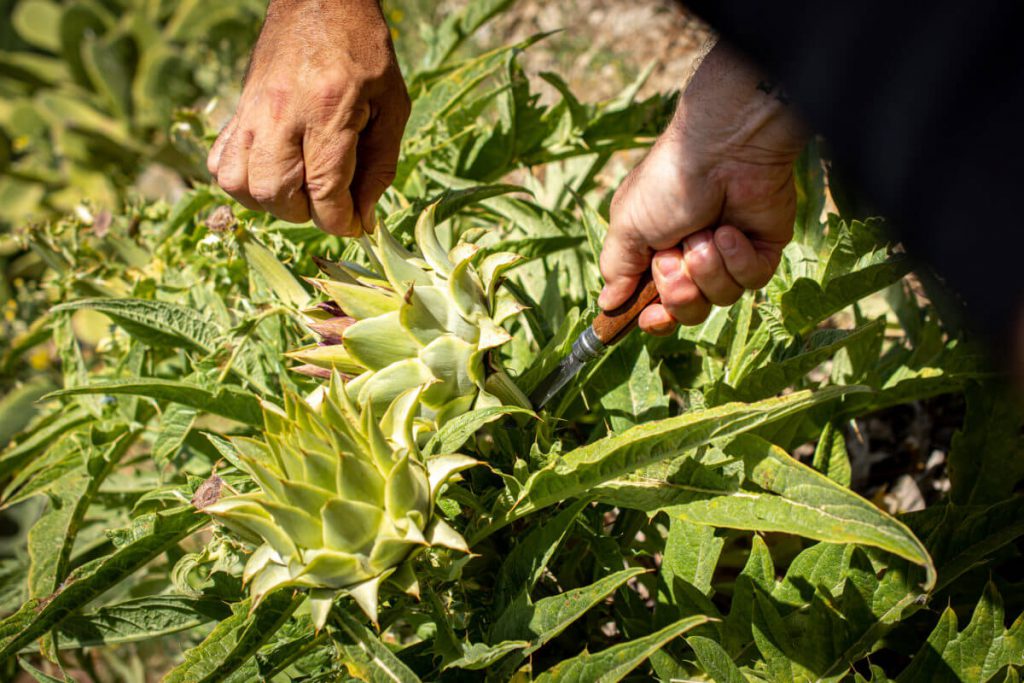 Dalabelos Estate (Angeliana, Rethymno, 74052; Phone: + 30 28340 22155) is a holistic agrotourism complex and glam wellness retreat. It boasts cottages, luxury rooms, swimming pools, and a restaurant serving farm-to-table Cretan fare. They host a Cretan music instruments presentation workshop every Thursday and a plethora of activities, including farm tours, grape stomping (when in season), hiking, mountain biking, cooking classes, etc.
Organic Farmers' Cooperative of Rethymno (SYNBIOR)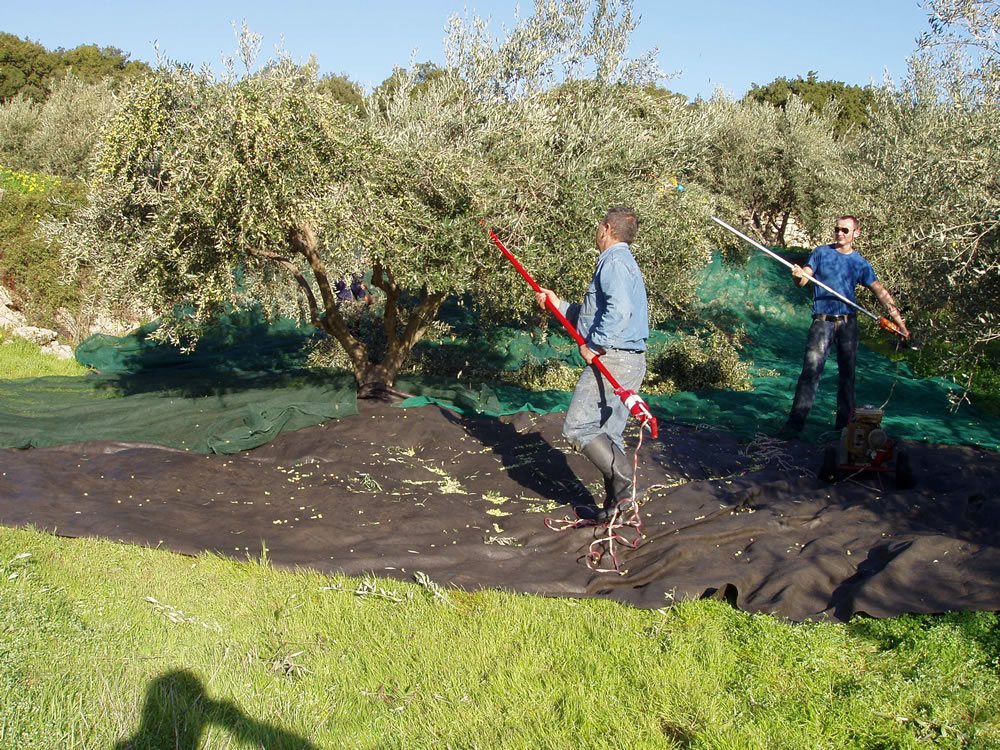 The Organic Farmers' Cooperative of Rethymno (SYNBIOR) (Kastenazo 6 74 100 Rethymno; Phone: +30 697 769 0054) produces olive oil, herbs, avocado, citrus, and other fruit, carob, vegetables, and thyme honey. They also grow livestock for lamb and goat meat, cheese, etc. Avocado and olive oil are their flagship products.
Patsos Escape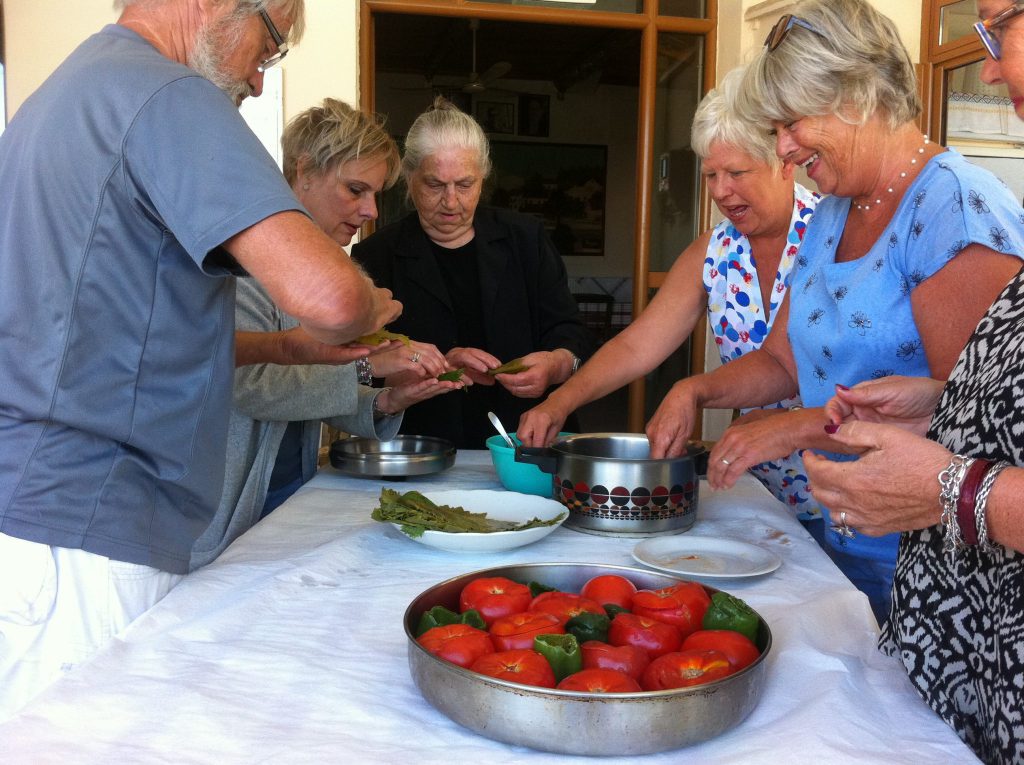 Patsos Escape (Patsos, 740 61 Rethymno; Phone: +30 697 761 4695) offers authentic Cretan fare and activities like walking tours, hiking the Patsos Gorge, cycling, mountain climbing, etc. Patsos – in the homonymous village – is a historic tavern, in business since 1933. They produce all the ingredients used in their chicken. Taste their fresh spring water – sourced from the village's fountain- and enjoy the place's natural beauty. In front of the tavern, you will see a 300-year-old plane tree.
Botanical Park & Gardens of Crete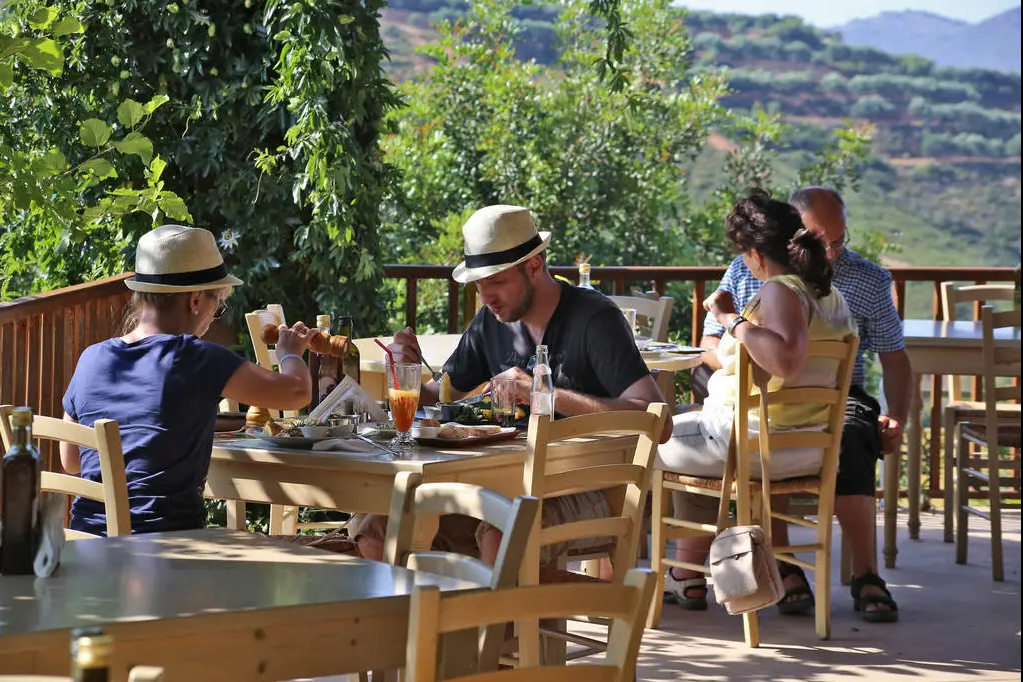 The Botanical Park & Gardens of Crete are in the Chania regional unit, more than an hour's drive from The Syntopia, but worth the trip for their scenic beauty, exotic trees, herbs, and medicinal flora. A devastating fire in 2003 destroyed 20 hectares of olive orchards on the park site. The botanical park today was landscaped on their ashes. The park features rare samples of the local flora and fauna on a terraced layout, challenging (or impossible) to follow by people with locomotor disabilities. A gift shop in the onsite restaurant sells preserves made with produce from the park, honey, Cretan herbs, books, and other souvenirs. You can also enjoy a nice meal here. The views of the park from the restaurant are spellbinding.
Peskesi Organic Farm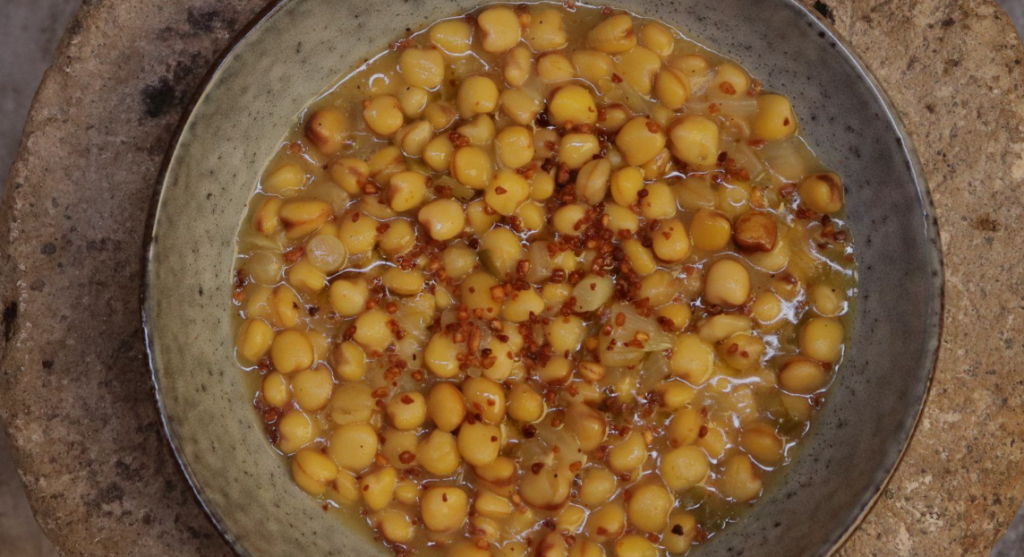 Although relatively far from The Syntopia (more than an hour and a half drive), Peskesi is a destination you should take advantage of. The farm produces ingredients for the famous homonymous restaurant, which serves traditional Cretan cuisine in the heart of Heraklion. The Peskesi Organic Farm (Charasó Agróktima, Mángana 700 14; Phone: +30 698 888 9994) spreads over 30 acres with some 120 varieties of fruits and vegetables, herbs, and beehives. They also offer cooking classes, olive oil tastings, and a food pairing experience. If you cannot visit the farm, you can enjoy their cooking in the restaurant, however, note it is very popular, and reservations are highly recommended.
Besides these farms and parks, Crete has plenty of eateries that use exclusively locally-sourced, organic produce. There are also numerous food tours – with very reasonable prices – if you want a well-cured introduction to the Cretan diet.
Most supermarkets stock organic produce; you'll also find farmers' markets in most city neighborhoods and villages. Generally, food served in most Cretan restaurants is also seasonal and free of fertilizers, pesticides, and artificial agents.