Rethymno, a Fish and Seafood Foodie Destination
Rethymno has no shortage of restaurants that satisfy every palate. When locals and visitors want fresh seafood and fish, they have plenty of choices, some with beguiling views of the fortress and the sea, others for prices, and all for quality dishes made from scratch with seasonal ingredients. Here are five fish and seafood tavernas and restaurants to consider in Rethymno.
7 Thalasses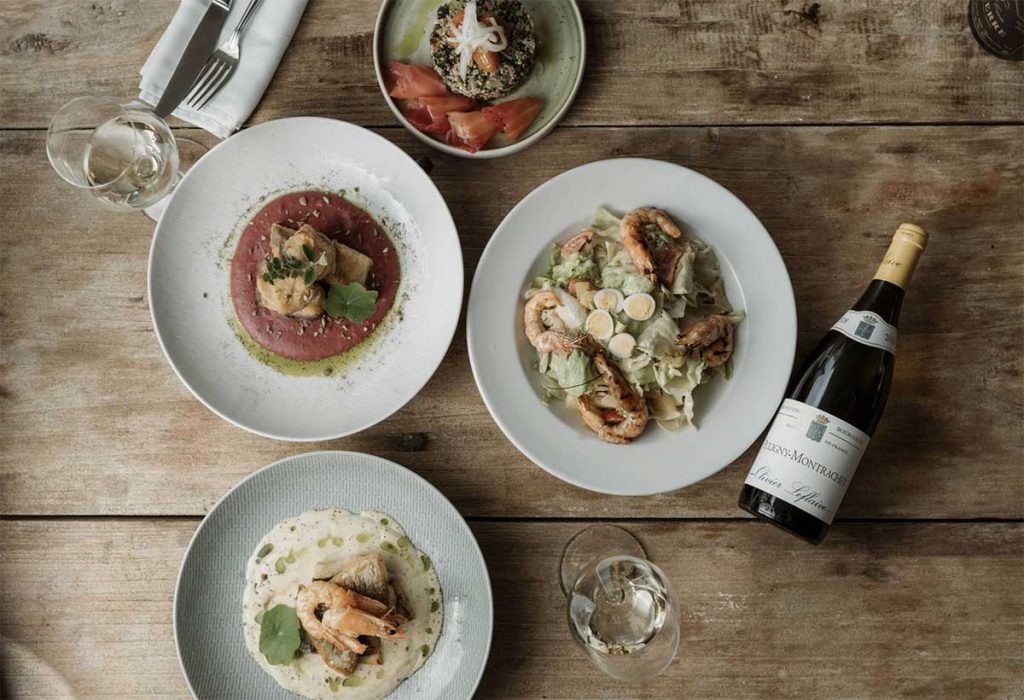 7 Thalasses is one of the most popular seafood restaurants in Rethymno. It strongly focuses on Cretan – Mediterranean cuisine and a menu rich in fish, mussels, shrimp, and lobster. In addition, they have handmade pasta, seasonal salads, and even sushi and tuna tartare. Unfortunately, meat lovers will have only three choices: grilled chicken fillet, Black Angus steak, and Black Angus picanha (pronounced "pee-kahn-yah") fillet for two. Oenophiles will appreciate the wine list.
Address: Stamathioudaki 89 Rethymno
Phone: 2831 053441
Email: info@7thalases.gr
Nostos Restaurant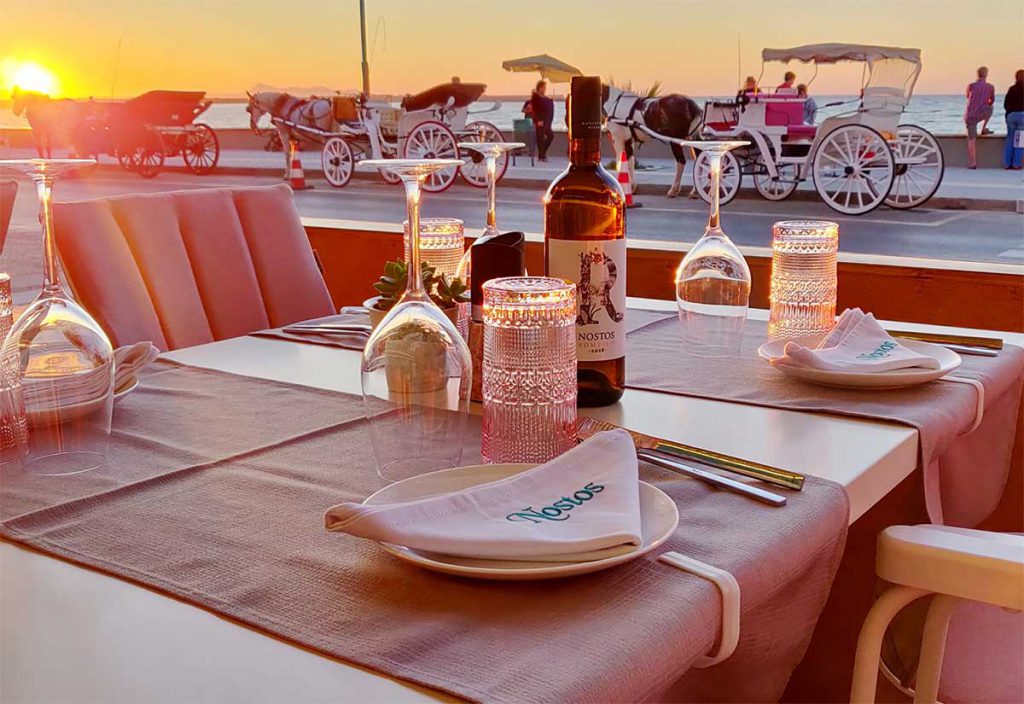 Nostos is another Mediterranean restaurant with a fish and seafood focus; however, their menu also has plenty of traditional Cretan and Greek specialties suitable for vegan and vegetarian diets. You will find grilled octopus, shrimp saganaki, fried squid (calamari), steamed mussels, sardines, mixed seafood, and grilled or fried fresh fish. Meats are available as "traditional" choices, like lamb kleftiko, pork or chicken souvlaki, and gyros.
Address: Sofokli Venizelou 73
Phone: 2831 040829
Zefyros Fish Taverna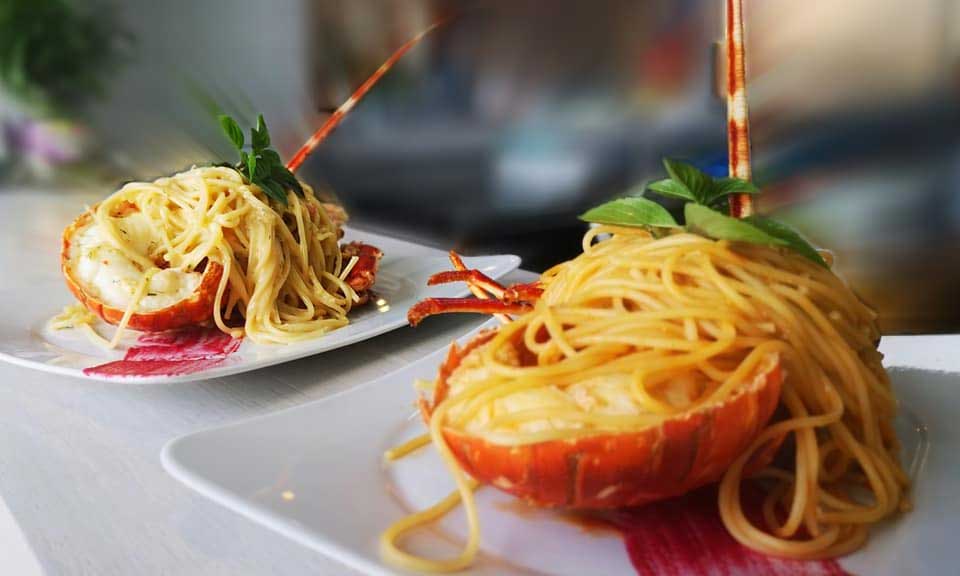 Zefyros Fish Taverna enjoys a prime location right on the seafront, which makes it highly popular, especially for dinner, so make a reservation to be sure you get a table. Besides their location, their food gains rave reviews from locals and tourists alike. Try their signature dishes like Fisherman's Pasta and Prawns Zefyros. Catch of the day fish is always a wise decision. Good local wines pair excellently with their menu. Try the raki and rakomelo too.
Address: Nearhou 41, Old Harbor
Phone: 2831 028206
email: atsompanakis@gmail.com
Erotokritos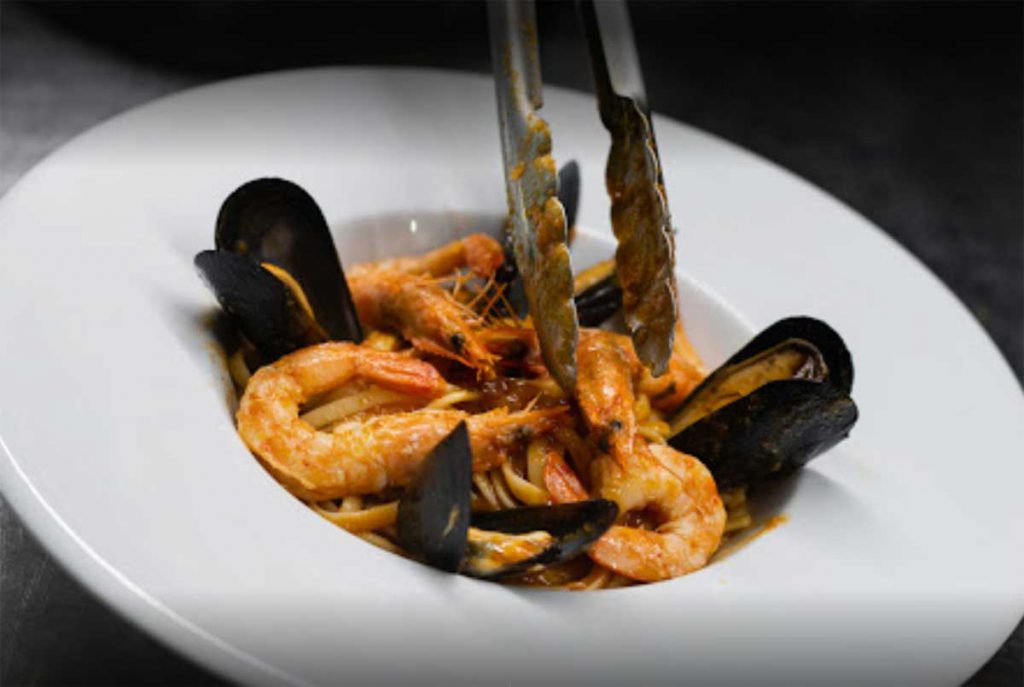 Erotokritos is another seafood restaurant with a prime location: in the old Venetian harbour. Diners can enjoy their favourite dishes al fresco while admiring the sea, the fishing boats, and the iconic lighthouse, which is Crete's second largest remaining Egyptian lighthouse after the one in Chania. Founded in 1967, the restaurant's primary goal is to promote authentic Greek cuisine. If you like to try a selection of seafood, their fisherman's basket contains mussels, prawns, octopus, small fish, and calamari. Otherwise, you can go for fish soup, shrimp saganaki, spaghetti with lobster, seafood pasta, or grilled fish. They have a good wine cellar too.
Address: Nearchou 44-45
Phone: 2831 051512
Fanari mezedopolio and seafood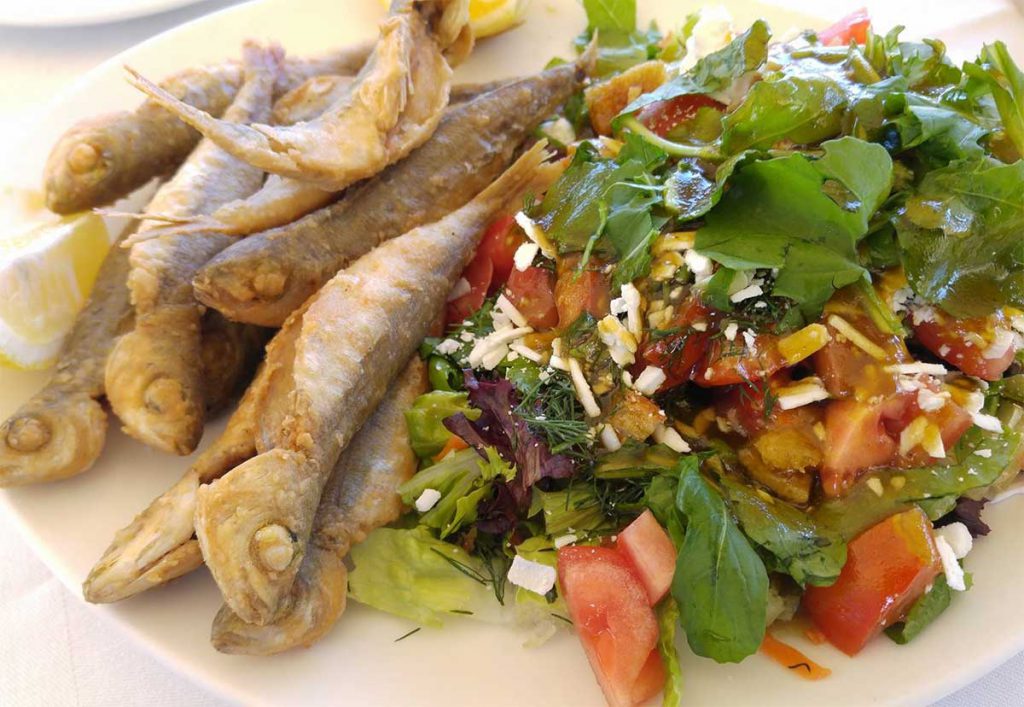 Fanari mezedopolio and seafood specializes in Greek and Cretan mezzedes and fish and seafood, as its name implies. They served simple dishes, cooked to perfection, all from scratch. The prices are very reasonable considering the size of the portions. Some menu favourites include grilled octopus and fried calamari. If you want a seafood platter, you will have mussels, calamari, and small fish to enjoy with a glass of cold wine or beer. The restaurant has an excellent location, allowing awe-inspiring sea views.
Address: Leoforos Emmanouil Kefalogianni 15
Phone: 2831 050070
email: nikossavvakis54@gmail.com

There are several other restaurants and fish tavernas in Rethymno: you will usually find them by the sea, either near the Fortezza or on beaches outside the city. If you have read the list so far, here is a bonus for you:
Fresh Fish Ladakis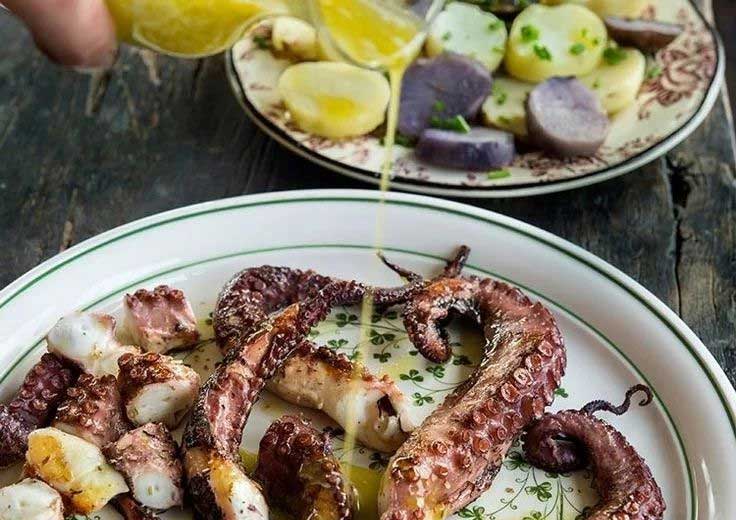 Fresh Fish Ladakis is a family-owned fish and seafood restaurant in the Perivolia coastal suburb of Rethymno. They have a from sea to your table philosophy, meaning that they serve only fish caught that day. In addition, they cook exclusively with fresh vegetables and legumes sourced on Crete. They offer home delivery in Rethymno city, so you can enjoy grilled, steamed, or fried fish specialties and home if you cannot visit their restaurant. They also deliver catch of the day fresh fish to the market of Rethymno.
Address: Leof. Machis Kritis 56
Phone: 2831 052900