Treat Your Tastebuds to Something Special at The Syntopia All-inclusive Eatery
Pitch-tinted wicker, ceiling-to-floor slender tree trunks in olive-wood tones, fresh foliage here and there, and warm-gray tiles on the floor – here are some of the decor highlights making The Syntopia Hotel's dining room a boho-meets-mod space for the sassy gypsetter. And then, there's the food: finger-licking in Instagramable vibrant colors, all-organic dishes that tame your epicurean cravings with hedonistic flavors that rival your "home-made" specials. The Syntopia's food outdoes your grandma's, and you'd better believe it.
The Syntopia is all-inclusive and adults-only – a haven of sorts on an island used to cater to moms, pops, and their brats. It's cheerful and unpretentious, and, yet, it plates food seasoned to perfection, drawing upon regular Greek starters and mains, but then stretching over the rainbow to global street-food faves.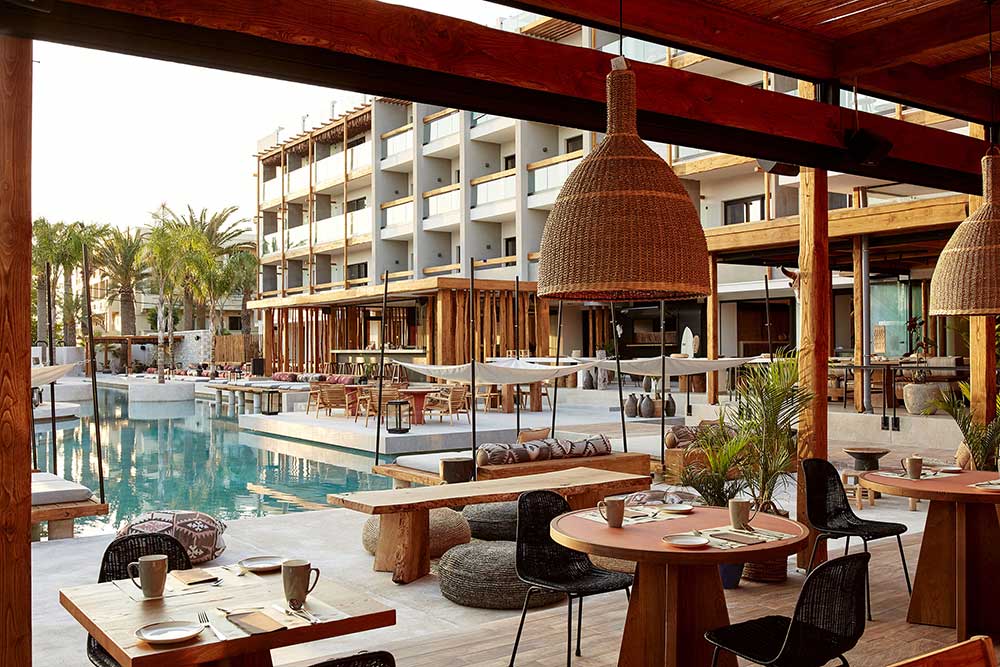 Head over to the buffet and scrutinize your choices: seasonal vegan and vegetarian-mindful dishes abound. Most of them are gluten-free and beyond palatable. Meat-lovers get a fair selection of appetizing cuts too – either cold or hot – there's nothing left to chance.
Street-food recipes collected from the world's hottest drags get gussied up with flawless panache in The Syntopia Hotel kitchen. There's a full display of flavors, tastes, and techniques at the canteen when you stay with us: foodies take a journey of discovery while picky eaters go for safe comfort plates.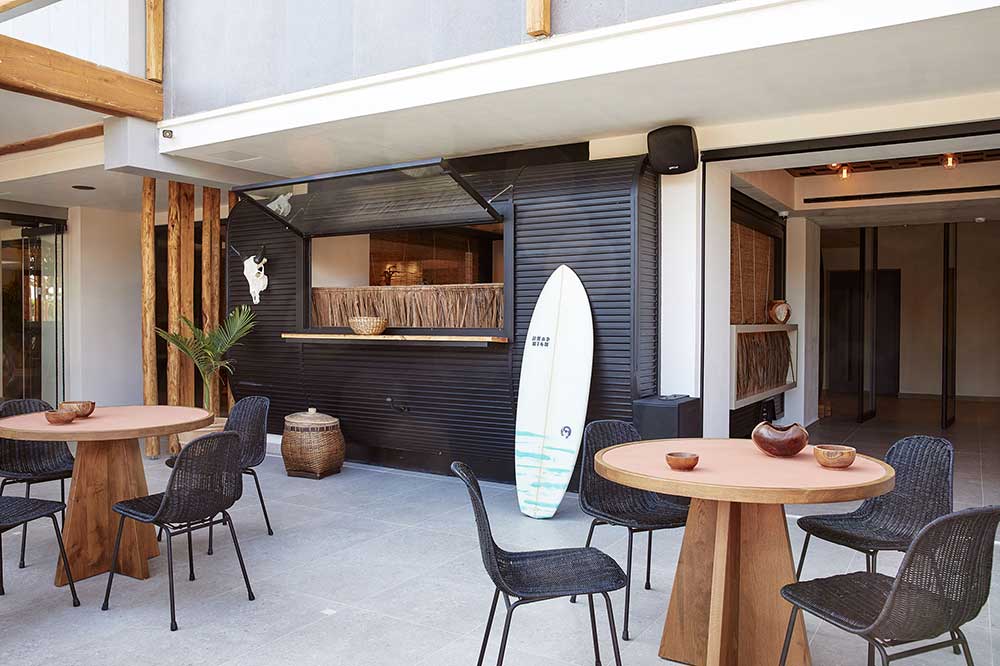 Anything goes when you love good food; just make up your mind: are you an early riser? Then tell the night clerk, and your breakfast will be ready at 5 am. Give us a 24-hour notice, though.
The restaurant's standard full-buffet breakfast is there from 7:30 to 10:30 am.
Lunch and dinner are buffet-style too. If romance is your game, you can always impress your other half with a picnic basket: ask the staff (give them 24 hours to get ready) to fix you a lunch picnic basket.
Dress smart for dinner: there's romance in the air. You still get to pick your mouthwatering foodie faves, but we have a thing for cinema-worthy settings and picture-perfect plates, and we go all into pairing them with zazzy cocktails, mocktails, wines, beers, or whatever strikes your fancy.
We love our guests, but we welcome walk-ins too.